Michelin partners up with Speedcafe.com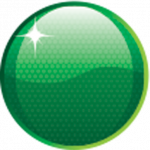 The New Year is off to a flying start with the announcement that leading global tyre brand Michelin has joined the Speedcafe.com Platinum Partner group.
Michelin will have full Platinum Partner status and will present the Porsche Wilson Security Carrera Cup Australia news section, while a further investment from the company's subsidIary brand, BFGoodrich Tires, has helped establish a new off road news category.
Michelin will also be the presenting partner of Speedcafe.com's coverage of the 2018 Australian Motorcycle Grand Prix on October 26-28 while BFGoodrich's support will see increased coverage of this month's Dakar Rally which runs from January 6-20.
Michelin tyres have been available in Australia since the 1940s and Michelin Australia was established in 1997 to manage and develop the local, New Zealand and Asia-Pacific regions.
Products marketed by Michelin Australia today include tyres for passenger car, light truck, earthmover equipment, heavy truck and bus, agricultural and industrial equipment, aviation, motorcycle and bicycle.
Michelin is the control tyre of the Porsche Wilson Security Carrera Cup Australia and Porsche Michelin GT3 Cup Challenge Australia, while BFGoodrich is the naming rights sponsor of the CAMS Australian Off Road Championship and a major sponsor of the SXS Championship.
Internationally, Michelin has won multiple titles in Formula 1, World Rally Championship, MotoGP, Dakar Rally and the World Endurance Championship. Michelin also won the first Le Mans 24 hour in 1923, its first of a total of 26 which includes the last 21 consecutive endurance classics.
Michelin is also the control tyre of the booming FIA Formula E Championship which kicked off its fourth season in Hong Kong last month.
BFGoodrich Tires also dominate the four largest off road races in the world including: the Dakar Rally; Silk Way Rally, Finke Desert Race and recently recorded its 29th overall SCORE Baja 1000 victory.
A passion for motorsport is something that is shared between Michelin and Speedcafe.com's fan base, according to Michelin Australia's Marketing Manager, Tim Hoare.
"Michelin has a proud global motorsport history and has a passion for performance which is infectious," said Hoare.
"We are committed to Australian motorsport through both the Michelin and BFGoodrich brands and it is pleasing that both can contribute directly to a product like Speedcafe.com that is consumed with confidence on a daily basis by the industry and fans.
"We are excited about the program we are developing which will continue to highlight the quality, safety and performance of our products while creating opportunities for motorsport fans and our customers."
Speedcafe.com creator and owner, Brett 'Crusher' Murray, said that the announcement of Michelin as a Platinum Partner has 2018 off to a flying start.
"The increased involvement with Speedcafe.com from global brands like Michelin is quite humbling and testimony to the quality of our product and the commitment of our team," said Murray.
"Michelin has an incredible history in motorsport and that translates directly to their commitment to road tyres and their performance products in particular.
"We are constantly reinvesting in our site and the added involvement of BFGoodrich has allowed us to develop a new off road section and commit to coverage of major events such as this week's famous Dakar Rally.
"Tim (Hoare) and his team at Michelin bring some tremendous enthusiasm to our group and that can only be of benefit to our readers.
"We are delighted to be announcing Michelin as one of two new Platinum Partners on day one of what we anticipate will be another record-breaking year for Speedcafe.com.
"It all helps us remain 'First, Fast and Free' for our readers who are some of the most brand loyal in sports."
Michelin joins a committed group of globally-recognised brands as a Platinum Partner including ARMOR ALL, Castrol EDGE, PIRTEK Fluid Systems, Supercheap Auto, Apex Replicas, Preston Hire, Jobstop.com, and Mercedes-Benz.
For more information on Michelin visit www.michelin.com.au