Honda to keep 2017 engine as back-up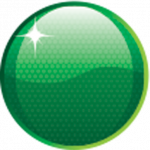 Honda will keep its current Formula 1 engine as a back should it experience reliability issues with its 2018 version.
Honda made significant changes to its engine design over the 2016/17 off-season but an issue with the oil system caused it further problems are the start of the season.
The Japanese marque is continuing with its concept and evolving it for 2018 as it switches from McLaren to Scuderia Toro Rosso, and will be able to again use its current spec in early 2018 if the new spec is unreliable in testing.
"It's a great help (to stick with the same concept)," Honda's outgoing F1 project leader Yusuke Hasegawa told Autosport.
"We need more performance and reliability. It's much better at this stage of the season.
"We haven't decided next year's complete specification but at least we have a back-up plan, which is the current engine. So I'm sure we can start the season well next year.
"We modified the engine concept from last year to this year. There's no doubt it was a necessary update for us. We are thinking it was the right direction.
"The biggest issue is that we didn't complete the engine in time for (2017 pre-season) winter testing.
"Although we tried a good thing, we needed more time to complete it."
Hasegawa, who will be replaced by Yasuaki Asaki and Toyoharu Tanabe when he leaves at the end of the year, is convinced the concept can get Honda on terms with its rivals.
"We chose almost the same concept as other competitors so from that point of view, there is no reason why we can't catch up with the others," he said.
Honda has this year taken advantage of input from outside consultants to help it fast track improvements, though it will not reveal who it has been working with.
From next year, Honda plans to continue with those partnerships and even extend them.
"We started many collaborations with other partners, the identity of which we don't normally disclose," Hasegawa said. "We can see results from that project.
"We will continue those collaborations. There's no reason to stop. We even have to enhance the collaboration more.
"I understand most people think Honda has tried to do it by themselves. But it's not right. We're happy to invite outside resource, and we do.
"Of course there are some limitations and obstacles, such as the language barrier, the geographical barrier, and the item difference, so it's not an easy job.
"We need to maximise our domestic performance. We have no objection to get outside resource. Naturally, it is increasing."