Haas admits switching to 2018 development too early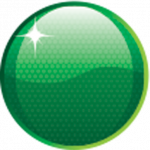 Haas' Formula 1 performance in 2017 was dealt a blow by concentrating too early on 2018 development according to team principal Gunther Steiner.
Haas was seventh in the constructors' championship at the halfway mark, four points behind Scuderia Toro Rosso.
However, come season's end it dropped to eighth, the same result achieved during its debut season in 2016, and was six points behind now seventh-placed STR.
Haas made no secret of the fact it abandoned its 2016 car development very early to prioritise preparing for this year's major aerodynamic rules changes and working on its current car for longer in 2017.
But Steiner admitted it may still have mistimed its focus switch.
"It was a little bit less up and down (compared to 2016), but it was still a rollercoaster particularly in the second half of the season," said Steiner.
"With the developments, I think we expected more but then again, we were fully aware that we had changed over early to next year's car.
"With hindsight, would we do something different?
"Maybe we would develop a little bit longer with this year's car but you cannot go back.
"It's something in between and there is no clear answer.
"We had to focus on next year's car because the last thing we want to do is to have a big drop in performance next year.
"So I am pretty confident that next year's car will be better otherwise we have wouldn't have done that."
Steiner is sure Haas will benefit from having rules stability for the first time in its very short F1 history.
"I wouldn't say easier, but it makes the challenge a little bit different," he added.
"You have to focus on developing instead of reinventing, so we will see how we are with that one, but it's a new chapter and I hope it's a good one.
"We have been pretty good in the two years as a new team to produce new cars – we have never been complete failures.
"So we need to see now how good we are at developing a car with stable rules. I am positive about that."
He admitted Haas still needed more consistency in performance, noting occasions when it had "two races of nothing, and then all of a sudden we came back into the window again", and that it still let points slip with problems.
"Our foundation was there but we still had a rollercoaster, I would say less the first part of the season because we scored points in a lot of events," Steiner said.
"We scored points in more events this year than last, which means that we have improved on the up and down.
"But it wasn't good enough to consistently be in the points and you need to be consistently in the points to move up in the standings.
"The three or four events where we missed out because of failures cost us dearly."