Egel edges Madsen in Avalon WSS round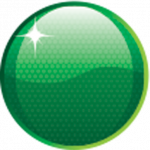 Matt Egel has held his nerve to win Round 4 of QSS World Series Sprintcars at Avalon Raceway.
Egel qualified on pole for the A Main and led the field away.
While he briefly lost top spot when James McFadden passed both he and Kerry Madsen on Lap 11, a Brock Hallett spin moments later gave Egel another chance at the subsequent restart.
From there, the South Australian was never headed despite the race being neutralised again with three laps remaining for a collision between Shaun Dobson and Brayden Parr.
Madsen threatened Egel on the penultimate lap but couldn't get the move done and had to settle for second.
McFadden finished third, having not been a factor after the first Caution, but nevertheless holds on to top spot in the standings.
KRE Speedweek wraps up at Sungold Stadium in Warrnambool tomorrow night before World Series Sprintcars embarks on its Sunshine Swing.
Standings: After Round 4
| | | | |
| --- | --- | --- | --- |
| Pos | Num | Driver | Pts |
| 1 | W17 | James McFadden | 1172 |
| 2 | A1 | Kerry Madsen | 1129 |
| 3 | S97 | Matt Egel | 1038 |
| 4 | S63 | Ryan Jones | 944 |
| 5 | NQ3 | Steven Lines | 881 |
| 6 | W26 | Jason Johnson | 878 |
| 7 | S81 | Luke Dillon | 868 |
| 8 | N99 | Carson Macedo | 861 |
| 9 | S19 | Brad Keller | 832 |
| 10 | W2 | Jamie Veal | 805 |
| 11 | V88 | Dave Murcott | 804 |
| 12 | S13 | Brock Hallett | 729 |
| 13 | S27 | Daniel Pestka | 699 |
| 14 | S24 | Ricky Maiolo | 683 |
| 15 | S78 | Keke Falland | 662 |
| 16 | USA00 | Cory Eliason | 656 |
| 17 | S20 | Glen Sutherland | 641 |
| 18 | V52 | Darren Mollenoyux | 609 |
| 19 | V36 | Tim Van Ginnekin | 604 |
| 20 | W12 | Daniel Harding | 589 |
| 21 | V25 | Jack Lee | 584 |
| 22 | USA97 | Dominic Scelzi | 571 |
| 23 | W80 | James Inglis | 538 |
| 24 | V42 | Jye O'Keeffe | 528 |
| 25 | Q23 | Lachlan McHugh | 527 |
| 26 | S45 | Jake Tranter | 503 |
| 27 | S4 | Lisa Walker | 479 |
| 28 | S72 | Chad Ely | 422 |
| 29 | W97 | Mitchell Wormall | 419 |
| 30 | W14 | Jason Pryde | 417 |
| 31 | Q59 | Kevin Titman | 414 |
| 32 | V3 | Shaun Dobson | 412 |
| 33 | W25 | Taylor Milling | 411 |
| 34 | W96 | Aldo De Paoli | 353 |
| 35 | S10 | Steven Caruso | 350 |
| 36 | N56 | Mick Saller | 345 |
| 37 | S41 | Adrian Cottrell | 333 |
| 38 | V98 | Peter Doukas | 330 |
| 39 | S74 | Jamie Cobby | 324 |
| 40 | S15 | Aidan Hall | 308 |
| 41 | S83 | Shannon Barry | 294 |
| 42 | S14 | Brendan Quinn | 289 |
| 43 | S96 | Brendan Guerin | 279 |
| 44 | T7 | Tim Hutchins | 233 |
| 45 | V90 | Corey McCullagh | 231 |
| 46 | S71 | Sam Putland | 224 |
| 47 | V48 | Adam King | 188 |
| 48 | V77 | Brayden Parr | 179 |
| 49 | V72 | Jacob Smith | 178 |
| 50 | V60 | Jordyn Charge | 169 |
| 51 | S88 | Todd Wigzell | 145 |
| 52 | S5 | Tregan Gates | 140 |
| 53 | V45 | Michael Van Bremen | 138 |
| 54 | V68 | Brett Milburn | 128 |
| 55 | V17 | Dennis Jones | 127 |
| 56 | V67 | Luke Walker | 121 |
| 57 | S11 | Scott Enderl | 114 |
| 58 | S25 | Justin Sloan | 105 |
| 59 | V2 | Domain Ramsay | 101 |
| 60 | S42 | Jamie Hendry | 81 |
| 61 | N36 | Eddie Lumbar | 65 |
| 62 | S32 | Ben Gartner | 63 |
| 63 | V28 | Andrew Hughes | 62 |
| 64 | VA12 | Mark Carlin | 56 |
| 65 | W22 | Brodie Minchin | 53 |
| 66 | S16 | Jack Gartner | 50 |
| 67 | S57 | Rory Button | 47 |
| 68 | V38 | Jarrod Woolstencroft | 46 |