Ogier eyeing off Le Mans after WRC career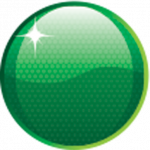 Sebastien Ogier has identified competing in the Le Mans 24 Hours as one of his goals once he retires from the World Rally Championship.
The five-time World Rally Champion has already contested two Porsche Supercup races and GT races, and tested a Red Bull Racing Formula 1 car earlier this year.
"When I stop WRC I'll try something else for sure," said Ogier.
"I want to do Le Mans one day, that's clearly something I want to do.
"But there might be also other things."
While there was speculation that the Frenchman would retire at the end of the season just passed, the now 34-year-old opted to continue on with M-Sport for at least one more season.
"It's a bit too early, I think. I get bored very quickly," Ogier commented on the potential to retire.
"I'm sure there will be other kind of racing for me.
"Right now I'm focusing on WRC because it's already an intense championship, and I want to spend some time as well at home and take some care of my family too."
The 2018 World Rally Championship starts with Rallye Monte-Carlo on January 25-28.