Horner: Verstappen pushed Ricciardo in 2017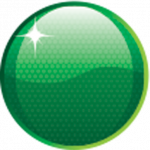 Red Bull Racing boss Christian Horner has welcomed Max Verstappen's Formula 1 rise as it is pushing Daniel Ricciardo harder.
While Ricciardo beat his younger team-mate by 32 points this year, Verstappen won more races (2-1) and had the better qualifying head-to-head (13-7) and race head-to-head when both cars finished (5-2).
"Max has really upped his game, particularly on Saturday and Daniel has had to stick with it to go shoulder to shoulder with him," Horner told Autosport.
"The margins between the two are often very small, which is exactly what you want."
There was tension when Verstappen took Ricciardo out of the Hungarian Grand Prix, but Horner is confident they have respect for each other.
"They have both raced incredibly well," he said. "As a driver pairing, it's a great pairing to be working with.
"Fundamentally, there is a respect between the two of them. They get on, they respect each other.
"They are rivals on track, they race hard, but they still respect they drive for a team."
While Verstappen had the majority of the reliability problems in the early part of the season, it was Ricciardo who suffered in the closing races, retiring in three of the last four.
Horner feels the West Australian has dealt with the situation well and praised his performance over the course of the year.
"Daniel had a run of podiums in the summer, where he could do no wrong," said Horner.
"Unfortunately, he's had some misfortune in the latter races when he's been in great positions as well.
"Mexico he would have been in the podium, possibly even second. (It was) The same in Austin.
"That's been tough for him. He's that bit older, he's been through misfortune before and I think he's handled it incredibly well.
"He's driven a great season. Some of his overtaking moves this year have been phenomenal."