Red Bull Racing reliability worst since 2006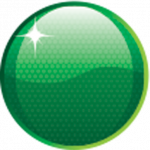 Red Bull Racing boss Christian Horner admits that his team has experienced its worst season for engine reliability since 2006.
Both Daniel Ricciardo and Max Verstappen suffered from Renault failures in 2017.
Of the 740 total positions issued as grid penalties for power units changes, Honda incurred 380, Renault 320, and Ferrari and Mercedes 20 each.
"Reliability-wise, engine reliability, it's probably been the worst year we've had since 2006 (when RBR ran Ferrari engines)," Horner told Autosport.
"Our engine partner is working hard to address that over the winter. They need it for their own team as well.
"Hopefully we can then put a campaign together to really challenge Ferrari and Mercedes, who will not be standing still either during the course of next year."
Renault's performance improved as the season went on, with Verstappen clinching wins in Malaysia and Mexico, but it was in qualifying that it really struggled.
"We're seeing a bit of convergence on race day but still in qualifying, with these modes and potential use of oil and so on, there is still quite a differential certainly," said Horner.
"The stopwatch doesn't lie. We're now going into year five of hybrid (engines) so one would hope by season five you do start to have convergence and they do start to understand some of the issues they have been struggling with."
Despite the tough start to the year, with Red Bull Racing also struggling on the chassis side to begin with, Horner is pleased with the way the team recovered to mix it with Mercedes and Ferrari on occasion in the closing stages.
"It's been a season of two halves for us," he said. "At the beginning of the season, we undershot the target.
"Some issues with our tools over the winter created on track issues which it wasn't until we started running, we were able to see things weren't aligned with our simulation tools.
"Once we had understood that, we had a very clear development path.
"The whole team at Milton Keynes has worked incredibly well to get us from being a second off at race one to winning races on merit and arguably, in the last third of the season, having the strongest chassis.
"On our analysis, if you look at the last four or five races, on race day, we've had arguably the best chassis.
"That's satisfying to see that progress."