Madsen dominates WSS at Borderline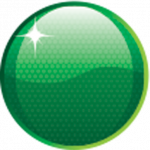 Kerry Madsen has taken an all-the-way victory in the A Main to win Round 3 of QSS World Series Sprintcars at Borderline Speedway in Mount Gambier.
Madsen, driving a spare car after his crash with Tim van Ginneken the night before, qualified on pole for the final and led every lap despite a coming-together with Darren Mollenoyux at an early restart.
Madsen's right rear tyre dislodged Mollenoyux's front axle, causing the latter to spear across the track and take out Jamie Veal.
Round 2 winner James McFadden finished second having spent most of the A Main in that position, while Californian Carson Macedo drove from 20th to round out the podium.
Mollenoyux, however, failed to proceed after his incident and Veal later pulled off with a steering issue.
In a bruising encounter, a Jason Johnson spin accounted for Brad Keller, Daniel Harding, Matt Egel, and Dominic Scelzi, when they couldn't avoid the crash.
Tim van Ginneken suffered a mystery failure which pitched him into the Turn 2 wall and out of the race.
KRE Speedweek moves to Victoria with Round 4 at Avalon Raceway near Geelong tomorrow night.