Hamilton: French GP should be at Magny-Cours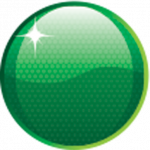 Lewis Hamilton has criticised the decision to hold the French Grand Prix at Paul Ricard, saying that the track is "not as great" as Magny-Cours.
Formula 1 will race in France next year for the first time since 2008, when the Circuit de Nevers Magny-Cours was the long-standing French GP host.
However, the 2018 edition will be held back at Circuit Paul Ricard as part of a five-year deal with the Automobile Club de France.
Hamilton, who completed a tyre test at Paul Ricard in his 2017 Mercedes W08 in September, was blunt when he expressed an opinion that F1 should instead race on Magny-Cours.
"Honestly I don't like it, just to be straight with you," the Brit told Canal + Sport when asked about Paul Ricard.
"I loved it when we used to have the Grand Prix in Magny-Cours. (Paul Ricard) is in a beautiful place, but the track, when I say I don't like it, it's not as great as Magny-Cours.
"I think the most important thing is that we do have a grand prix back in France because it's an important part of Europe, it's an important part of the European tour.
"It's just (that) France has so many beautiful, beautiful circuits – Le Mans, for example – and for some reason we don't have it at the most beautiful track.
"It doesn't register for me; I'm a driver and I'm dead straight with you, and I'm not going to beat around the bush.
"But maybe we will have the best race of the whole season there."
Paul Ricard has hosted the French Grand Prix a total of 14 times previously, including immediately prior to the race's move to Magny-Cours in 1991.
Next year's race weekend will take place from June 22-24.