Madsen ends night in fence in WSS Round 2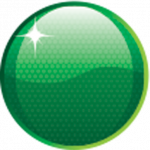 A controversial clash between Kerry Madsen and Tim van Ginneken brought a premature end to Round 2 of the 2017/18 QSS World Series Sprintcars and overshadowed James McFadden's victory at Murray Bridge.
Madsen, the Round 1 winner 24 hours earlier, had to come through the B Main to make the final race of the night.
Starting from 15th, the reigning Australian Sprintcar Champion caught van Ginneken in the latter stages after the Victorian, who led the first 12 laps, went the other way to fifth position.
On Lap 32, Madsen got a run to the outside of van Ginneken and moved across in an attempt to complete the move at Turn 1.
However, van Ginneken tried to hold onto the position and the two hit hard, sending Madsen's into the catch fence where it became tangled.
Madsen described it as "the stupidest move I've ever seen at a speedway," while van Ginneken responded, "It's not like Kerry's never done that to anybody is it, so I'm certainly not going to lose any sleep over it."
With the race therefore declared early, McFadden took a comprehensive win over Jason Johnson and Matt Egel.
Johnson, however, takes over the championship lead as a result of his second podium in as many nights.
KRE Speedweek continues tonight with Round 3 at Borderline Speedway in Mount Gambier.
Standings: After Round 2
| | | | |
| --- | --- | --- | --- |
| Pos | Num | Driver | Pts |
| 1 | W26 | Jason Johnson | 584 |
| 2 | W17 | James McFadden | 580 |
| 3 | S97 | Matt Egel | 557 |
| 4 | S63 | Ryan Jones | 527 |
| 5 | A1 | Kerry Madsen | 508 |
| 6 | S81 | Luke Dillon | 464 |
| 7 | V88 | Dave Murcott | 407 |
| 8 | USA00 | Cory Eliason | 406 |
| 9 | N99 | Carson Macedo | 387 |
| 9 | S24 | Ricky Maiolo | 373 |
| 11 | S19 | Brad Keller | 371 |
| 12 | S78 | Keke Falland | 369 |
| 13 | NQ3 | Steven Lines | 365 |
| 13 | W2 | Jamie Veal | 355 |
| 15 | S13 | Brock Hallett | 352 |
| 16 | S27 | Daniel Pestka | 351 |
| 17 | W12 | Daniel Harding | 338 |
| 18 | S74 | Jamie Cobby | 324 |
| 18 | S20 | Glen Sutherland | 303 |
| 20 | S45 | Jake Tranter | 302 |
| 21 | S4 | Lisa Walker | 299 |
| 22 | V52 | Darren Mollenoyux | 297 |
| 23 | V42 | Jye O'Keeffe | 295 |
| 24 | S83 | Shannon Barry | 294 |
| 25 | S14 | Brendan Quinn | 289 |
| 26 | W80 | James Inglis | 287 |
| 27 | V36 | Tim Van Ginnekin | 284 |
| 27 | W14 | Jason Pryde | 263 |
| 29 | V25 | Jack Lee | 257 |
| 30 | W97 | Mitchell Wormall | 252 |
| 30 | S10 | Steven Caruso | 245 |
| 32 | Q23 | Lachlan McHugh | 244 |
| 33 | Q59 | Kevin Titman | 239 |
| 34 | S15 | Aidan Hall | 228 |
| 34 | S71 | Sam Putland | 222 |
| 36 | N56 | Mick Saller | 218 |
| 36 | S96 | Brendan Guerin | 211 |
| 38 | USA97 | Dominic Scelzi | 207 |
| 39 | S72 | Chad Ely | 160 |
| 40 | W25 | Taylor Milling | 158 |
| 41 | W96 | Aldo De Paoli | 149 |
| 42 | S88 | Todd Wigzell | 145 |
| 43 | S5 | Tregan Gates | 140 |
| 44 | S42 | Jamie Hendry | 81 |
| 45 | S25 | Justin Sloan | 58 |