Hartley honoured at home circuit of Manfeild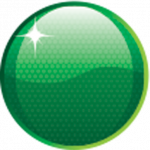 New Zealand's newest Formula 1 driver has been honoured with the main road into his home circuit of Manfeild renamed Brendon Hartley Drive.
A ceremony was held this morning where the sign which marks the road connecting South St, Feilding to the Manfeild Circuit Chris Amon was unveiled.
Hartley, who was born in nearby Palmerston North, made his car racing debut in Formula First (then known as Formula Vee) at the Whanganui-Manawatu region circuit aged 12 years.
This year, he became New Zealand's first Formula 1 driver since Mike Thackwell in 1984, while also winning the Le Mans 24 Hours and a second World Endurance Championship.
"I'm very honoured and it's very emotional to see my name there," said Hartley.
"My earliest childhood memories are here at Manfeild, watching my Dad race, and I had my very first race here.
"The association with Chris Amon is also special; he was a hero and I knew him very well. To even be mentioned in the same breath as Chris Amon is very special.
"I left home at 16 so I've spent more than a third of life away, but my feet are still on the ground and Manawatu will always be home. I'm very proud of that.
"I've learned so much over the last few years but it all started here."
The road naming was pushed by the Manawatu Car Club, of which Hartley is a member.
The 28-year-old is set to embark on his first full F1 season with Scuderia Toro Rosso next year.