Haas: We proved ourselves no embarrassment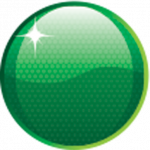 Haas has shown itself to be no "embarrassment" after its first two Formula 1 seasons says team principal Gunther Steiner.
The American team followed a number of other recent additions into the sport, none of which ended well.
The three teams which joined F1 in 2010, namely Lotus/Caterham, Virgin/Marussia/Manor, and Hispania, all ran around the back of the field before closing down.
While they were all formed in anticipation of a budget cap which never materialised, Haas formed a technical partnership with Ferrari due to less strict rules regarding which components teams must design themselves.
Haas has finished eighth in the constructors' championship in both its F1 seasons so far and was able to cope with preparing for the major regulation change for 2017, while also remaining competitive in its rookie campaign.
"Before we came into the first season they said that we would never make it and so on," Steiner told Autosport.
"And they said the second season is more difficult.
"I'd never reply in arrogance to say 'yes, we know that' but I've done it all before in my life and in my career, so I try to prevent it (going wrong in year two).
"At the time I didn't know if I could avoid it or not, but for sure we tried not to and we didn't.
"I think we did a pretty good job. A second season plus a complete new regulation car, it isn't bad.
"I wouldn't say that we are an embarrassment, you know?"
Haas had hoped to move forward from its 2016 eighth place this year but ended up at the tail of a close battle for sixth with Renault and Toro Rosso.
"The competition this season was very strong in the midfield," said Steiner.
"We lost a few points here and there and they make the difference.
"All in all, we have grown as a team and got better but still there is lots of work to do for next year."
Haas ended the year just six points off Toro Rosso's seventh place in the standings and 10 away from Renault in sixth.
"It's always nice to get more," Steiner admitted.
"Who would say that three or four million don't make a difference?
"Everything makes a difference, even £100,000, so you would rather have it than not have it.
"But I think that more than the money, it's about how close we were and that we missed it.
"From eighth place to eighth place it's more of the same. That's racing, that's sport – some you win and some you lose. For sure, we will miss the millions."