CAFE CHAT: Toby Price on Dakar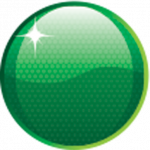 Toby Price will shortly embark upon his fourth Dakar Rally, flying the flag for Australia and the KTM Rally Factory Racing team.
The now 30-year-old finished third in his first attempt in 2015 and won five stages on his way to overall victory in 2016, the first for an Australian.
His defence, however, came to a shocking end when Price badly fractured his left femur during the fourth stage from San Salvador de Jujuy to Tupiza in Bolivia.
Speedcafe.com spoke to Price ahead of the 2018 edition of the Dakar Rally, which runs from January 6-20.
QUESTION: Christmas for you actually comes a few days later, doesn't it?
TOBY PRICE: Exactly, it's coming up very soon, the Dakar Rally's going to kick off. The clean-up I had in the leg has made a big improvement so for sure we're going to make the start line.
It's going to be a tough slog; we don't have the whole season under our belt with a race or anything like that. We'll just have to take our time and make sure we get through every day and every stage, and make it through to that finish line on that final day.
QUESTION: In motorsport it's said that you don't win on the first lap or the first stage and Dakar is the epitome of that, isn't it?
PRICE: For sure, it's not won on the first day and it definitely can be lost on the first day. We're just going to have to take each day as it comes, just assess how the situation is with the leg and the fitness.
We're definitely not going to be going in a hundred percent ready and prepared, but I don't think any motorcycle rider's a hundred percent either anyway. We're always a bit banged up and bashed up but we've just got to make it there and see how we go.
QUESTION: KTM has released a new 450 Rally bike. What are the big differences on the new bike that will benefit you going to an event like Dakar?
PRICE: We dropped a lot of weight out of it this year; I think we lost about nine or almost 10kg out of the bike, so I think the bike seems a lot more rideable in the tight and more technical conditions like through river beds and whatnot.
The bike is pretty much a whole new thing from the ground up, so I think that the only things that are still being used from the previous bike are the wheels, handlebars, and front forks. It's been looked at, revised, and hopefully it will make it a little bit easier for the mechanics and easier for us to ride.
It's a lot of weight and to try and manage that over two weeks of racing is hopefully going to be a big saver in energy for us to do the job properly.
QUESTION: For KTM, this is the event, isn't it? This is as serious as for factory teams in Formula 1 or MotoGP; this is KTM's offroad thing, isn't it?
PRICE: Yes, indeed. It's the first race of the year, and KTM have won it now 16 years in a row so it's one that they want to keep a hold of and keep that record going.
It's definitely going to be tough but they want to set the year off on a good note and hopefully for more success in motocross and MotoGP and everything through the whole year. It's definitely one they really bank on and for us it's really our only chance to make it or break it for the whole year, so the pressure is on. You just want to get it done.