Bowe to reunite with Volvo 240 at Hampton Downs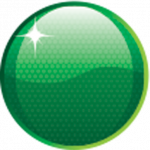 John Bowe will drive the Volvo 240T which he raced in the 1986 Bathurst 1000 in January's Hampton Downs Festival of Motorsport.
Bowe will take part in the 4Guys Autobarn Legends of Bathurst event at the North Waikato circuit in the #44 Volvo which is owned by former Volvo ATCC team owner Mark Petch.
"The Volvo was known as 'the flying brick' and Dick Johnson used to call them the 'Swedish taxi' but I find them quite attractive cars," said Bowe.
"I only did two races in the car, the Bathurst 1000 and the Sandown 500, but I've got fond memories of the car and of Bathurst in particular.
"I qualified in the top ten and we were running second in the race when we were forced to retire."
The Volvo was converted into Group A specification from a road car and made its first appearance at Sandown in 1986, where Bowe would share it with Alfredo Costanzo.
It was actually finished too late to make qualifying at Sandown, and while Bowe carved his way through the field a suspension failure ended their day.
A second retirement at Bathurst saw Volvo pull out of Group A racing and the car ended up in privateer hands in Sweden, where it won the 1987 Swedish Touring Car Championship.
The car spent around 20 years in a garage in Spain before being bought in 2008 and restored by a Norwegian Volvo enthusiast, who sold the car to Petch in 2015.
Bowe has driven the car twice since, at the 2016 Muscle Car Masters and this year's Phillip Island Classic meet.
Jim Richards has already been confirmed as driving a JPS BMW in January's Hampton Downs Festival of Motorsport, which takes place on January 13-14.