Stroll says he has answered his critics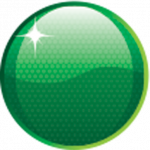 Lance Stroll says that he has answered his critics after picking up a podium and 40 championship points in his rookie Formula 1 season.
Stroll made the step up to F1 in 2017 with Williams off the back of winning the Formula 3 European Championship.
However, he began his season with three straight DNFs.
Canadian compatriot Jacques Villeneuve was particularly pointed when he described Stroll's performance as "pathetic" in comparison to team-mate Felipe Massa.
However, Stroll scored his first points in Round 7 in Canada and followed that up with a podium at the following race in Baku.
He started the Italian Grand Prix from the front row of the grid, after an impressive performance in wet qualifying, and scored points on five more occasions.
When asked if he had answered his critics with his performance this year, Stroll told Autosport, "I think I have, actually I know I have.
"If people don't want to see that then that's their problem.
"It's not satisfying, I never did it to prove anyone wrong. I did it for me, that's what's motivated me this whole time.
"It's not to prove anyone wrong, it's to prove to myself that I'm capable of being the best I can be and doing a good job at what I do.
"It doesn't change anything for me, I'm the same person I was eight months ago when I was going through those hard times."
Stroll ended the year 12th in the drivers' standings, one place and three points shy of Massa.
"It's been a great year," he said. "We've definitely had some great results, broke some records.
"I'm looking where we sit today in the standings, with the amount of points we scored, 40 world championship points – if I could have signed up for that at the beginning of the year, going into my rookie season, I definitely would have.
"Of course, there are things we've got to work on over the winter to come into next year stronger and better.
"Just more experience will help. But for a rookie season, I'm really happy about how it went."