Madsen takes out WSS opener in Murray Bridge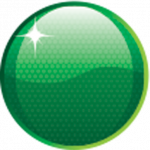 Kerry Madsen has drawn first blood in the 2017/18 QSS World Series Sprintcars with victory in Round 1 at Murray Bridge.
Madsen beat local Ryan Jones to victory, with A Main pole-sitter Jason Johnson rounding out the podium.
Starting from the third row, Madsen battled with Jamie Veal and Luke Dillon before taking the lead prior to the halfway mark.
Jones passed Louisiana driver Johnson for second position in the latter half of the race, while fellow front row starter Matt Egel took fourth.
James McFadden completed the top five, driving from 11th on the grid.
He survived an incident with Veal at the halfway mark when the two made contact and spun, while Veal had to restart at the back of the field and was lapped by Madsen shortly before the end.
Front row starter Jye O'Keefe's A Main race came to an early end when the Warrnambool youngster hit the wall at the first corner and rolled.
KRE Speedweek continues tonight with Round 2 again at Murray Bridge Speedway.
Standings: After Round 1
| | | | |
| --- | --- | --- | --- |
| Pos | Num | Driver | Pts |
| 1 | A1 | Kerry Madsen | 325 |
| 2 | S63 | Ryan Jones | 303 |
| 3 | W26 | Jason Johnson | 292 |
| 4 | S97 | Matt Egel | 278 |
| 5 | W17 | James McFadden | 246 |
| 6 | S81 | Luke Dillon | 238 |
| 7 | S74 | Jamie Cobby | 233 |
| 8 | W12 | Daniel Harding | 215 |
| 9 | S13 | Brock Hallett | 205 |
| 9 | V88 | Dave Murcott | 205 |
| 11 | USA00 | Cory Eliason | 204 |
| 12 | W2 | Jamie Veal | 195 |
| 13 | S45 | Jake Tranter | 188 |
| 13 | V52 | Darren Mollenoyux | 188 |
| 15 | S24 | Ricky Maiolo | 187 |
| 16 | V42 | Jye O'Keeffe | 173 |
| 17 | S27 | Daniel Pestka | 165 |
| 18 | S20 | Glen Sutherland | 164 |
| 18 | W80 | James Inglis | 164 |
| 20 | S15 | Aidan Hall | 159 |
| 21 | S4 | Lisa Walker | 157 |
| 22 | S78 | Keke Falland | 154 |
| 23 | S14 | Brendan Quinn | 145 |
| 24 | S96 | Brendan Guerin | 143 |
| 25 | S10 | Steven Caruso | 133 |
| 26 | S19 | Brad Keller | 131 |
| 27 | W3 | Steven Lines | 128 |
| 27 | N99 | Carson Macedo | 128 |
| 29 | S83 | Shannon Barry | 126 |
| 30 | V25 | Jack Lee | 124 |
| 30 | W97 | Mitchell Wormall | 124 |
| 32 | S72 | Chad Ely | 113 |
| 33 | Q59 | Kevin Titman | 112 |
| 34 | V36 | Tim Van Ginnekin | 94 |
| 34 | S71 | Sam Putland | 94 |
| 36 | W14 | Jason Pryde | 88 |
| 36 | Q23 | Lachlan McHugh | 88 |
| 38 | W25 | Taylor Milling | 82 |
| 39 | S42 | Jamie Hendry | 81 |
| 40 | N56 | Mick Saller | 80 |
| 41 | W96 | Aldo De Paoli | 71 |
| 42 | S5 | Tregan Gates | 66 |
| 43 | S88 | Todd Wigzell | 63 |
| 44 | S25 | Justin Sloan | 58 |
| 45 | USA97 | Dominic Scelzi | 54 |