Bamber named for Craft Bamboo B12Hr campaign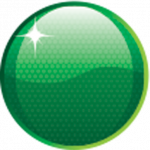 Earl Bamber will share a Craft Bamboo Racing Porsche with fellow factory drivers Kevin Estre and Laurens Vanthoor in February's Liqui-Moly Bathurst 12 Hour.
Having all raced together in a Walkinshaw-entered 911 GT3-R this year, they will share the same model in Craft Bamboo's first Bathurst 12 Hour since finishing third outright in 2015.
Bamber will make his first of two starts at Bathurst this year having also landed a co-driver role with Shane van Gisbergen for Supercars' Pirtek Enduro Cup.
The New Zealander also has two class wins to his name in the 12 Hour and took a second Le Mans 24 Hours victory this year.
"I can't wait to join the challenge of the Bathurst 12 Hour once again, especially with Craft Bamboo, a team that I drove with in my early days with Porsche in 2013 with the support of Frank Yu," said Bamber.
"I think we have a really good chance especially with the driver line-up of Kevin and Laurens, it is going to be fantastic.
"The car was very competitive there (in 2017, when two 911 GT3-Rs finished in the outright top four), so I can't wait to go there in the new year."
Vanthoor already has four Bathurst 12 Hour events under his belt, including 2015 when he took pole position and finished second outright in a Phoenix Audi.
The Belgian heads to Mount Panorama with the same team with which he drove in the FIA GT World Cup in Macau in November.
"I am really looking forward to going to Bathurst; it is one of the more exciting events, especially in Australia, it is a big event and it is always very enjoyable to go there," said the Belgian.
"I came very close to a victory one year but until now I couldn't get one and it is a dream for me to get a win.
"I am looking forward to getting back together with Craft Bamboo; we had a good experience in Macau and we will only be better in Bathurst because we know each other."
Kevin Estre will embark on his third Bathurst 12 Hour campaign, having become an official Porsche driver in 2016.
The trio amassed only 44 laps in this year's Bathurst 12 Hour before contact with a GT4 entry broke the steering rack and ended their day early.
Craft Bamboo led for several hours in its last attempt in 2015, and while an Alex MacDowall spin in the final two hours dropped them from third to sixth, Stefan Mucke managed to contend for victory at the very end.
"Craft Bamboo Racing are really excited to be back at Bathurst this year," said team director Darryl O'Young, himself a two-time Bathurst 12 Hour winner (2011, 2012).
"Following our podium in 2015 we have tried hard to come back in a position to go for the win and together with Porsche and the line-up of Earl, Laurens and Kevin, I feel we have a strong shot this year.
"The team has experience at this race and we will be working hard over the next month to have everything ready to go for the win.
"We really enjoy competing in front of the Australian fans and we hope to deliver a great race, but the competition is tough and it will take a near perfect race to go for the win."
The 2018 Bathurst 12 Hour takes place from February 2-4.