Ericsson: Sauber saved 'disaster' year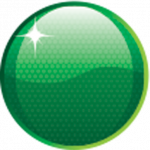 Sauber actually saved its 2017 Formula 1 season from becoming "a disaster" according to Marcus Ericsson.
Despite the team not scoring another point after Pascal Wehrlein finished sixth in Azerbaijan in June, Sauber did start to move up and challenge the midfield squads in the latter races.
It gained pace from chassis developments, and also improved it straightline speed.
Sauber used 2016 Ferrari engines in 2017, but will get the latest specification next season as it increases its Ferrari ties and begins a new relationship with Alfa Romeo.
Ericsson said the chassis work Sauber did to make up for its power deficit had really impressed him.
"To be honest the team didn't have much choice. They had to go with the old power units for different reasons," he said.
"I think they were hoping it was not going to be a big disadvantage, but straight away when I heard the news that Sauber was going to use the old power unit you knew it was not going to be good.
"Everyone could see what happened with Toro Rosso (using old Ferrari engines in 2016) so there was no surprise there.
"You have to still try to look at it in a positive way, and say that we'll focus more on the chassis side, and we did, but for sure it was going to be a big handicap.
"But with that in mind, I'm quite impressed with the team and the factory and the way we were able to keep pushing and keep development.
"After the summer break, it really looked like a disaster – we were so far off the next cars, we were over a second off per lap.
"It was looking really, really bad and it would have been easy for the team then to give up completely and think about next year.
"But they still kept pushing and in the factory they kept developing and bringing new stuff to the track and actually the last three or four weekends we were in the mix again and still outqualifying people and outracing people fair and square.
"That's a big thing and it shows that this team has a lot of quality both at the track and in the factory."
Sauber has undergone changes in ownership and management in recent seasons, with Fred Vasseur taking over from Monisha Kaltenborn as team principal during 2017.
Ericsson believes 2018 will be the year when Sauber starts moving back up the field.
"I think Sauber has something good coming, especially next year," he said.
"There are a lot of things that have been happening in the team this year.
"It's not going to change overnight. All the people that have been coming in this season and are going to come in during the winter now, it's going to make a difference next year.
"And also with Fred, he started in the middle of this year and it always takes some time before he's able to get the team the way he wants it.
"It's all going to pay off next year so I think Sauber as a team have a very exciting future, especially starting with next year.
"It's a fresh start for the team. I definitely think that Sauber can take the step and be in the mix in the midfield."