Ferrari passes frontal crash tests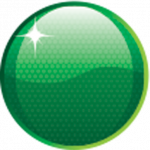 Ferrari's 2018 Formula 1 car has passed its FIA frontal crash tests.
The new Ferrari, which is known internally as the 669, is believed to be the first Formula 1 car to do so.
The test took place at the FIA-approved CSI facility at Bollate, near Milan, under the supervision of technical director Mattia Binotto on Friday.
It had earlier passed the relevant static tests.
The Italian team reached the landmark exactly two months before the scheduled online launch of the new car on February 22, allowing plenty of time for further development.
Like its rivals, Ferrari must comply with the recently issued technical directive on steering and front suspension.
This is intended to stop teams from lowering the front ride height in corners.
Ferrari is one of several top teams understood to be in the process modifying its original geometry in order to remove any doubts about legality.
The new car is the work of a team led by chief designer Simone Resta and head of aero Enrico Cardile.
Ferrari enjoyed a resurgence in fortunes this year, bouncing back from a winless 2016 campaign to take five grand prix victories and fight for the drivers' championship with Sebastian Vettel.
President Sergio Marchionne has already declared he has no doubt the Prancing Horse will fight for the title again in 2018.