Lauda teases Red Bull over hasty Verstappen deal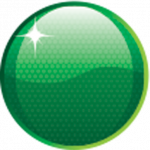 Mercedes' Niki Lauda and Red Bull's Helmut Marko have shared an entertaining exchanging on television over whether or not the latter was lured into overpaying for Max Verstappen's new contract.
The two were appearing on Austrian broadcaster Servus TV when Lauda, Mercedes' non-executive chairman, claimed that rumours of his team's interest had lured Red Bull into paying overs to keep the precocious Dutchman at the team.
Red Bull signed Verstappen to a long-term deal prior to October's United States Grand Prix, in part due to the possibility of Mercedes signing him, but Lauda claimed that Mercedes "never talked" to him about a move.
The rumours had been encouraged by Verstappen's father Jos visiting Mercedes motorsport chief Toto Wolff during the Italian Grand Prix weekend, after which Wolff insisted that conversation had been purely social but admitted Verstappen was "on the radar" at Mercedes.
When asked on the TV show what had transpired, Lauda said, "We never offered him a contract."
Red Bull motorsport advisor Marko replied, "Officially, yes."
"I have a good relationship to Helmut," continued Lauda. "We usually share an airplane.
"But when he is getting stubborn, and thinks that something could be taken away from him, he immediately signs a contract.
"He went to Austin with (Verstappen's) father and signed."
Directing his words towards Marko, Lauda added, "I tell you, if we had talked before, you would have saved money. We never talked to him about money."
Marko responded, "Let's put it this way: No offer. Thanks. Thanks for trying to help us save money. We don't help you."
He then pointed out to Lauda that "you have no alternative for (Lewis) Hamilton, you have to pay him what he demands", to which Lauda replied, "Alright, I have no objections."
Marko said the talks outlined Red Bull's medium-term vision to Verstappen, including "an alternative in terms of engine supply".
"We guaranteed that our most important people are committed until 2020," he added.
"All this convinced him. Of course, he used the chance to get a salary rise. It's within reason.
"He is far from Hamilton or (Sebastian) Vettel (in pay). When he wins championships, he can reach that level.
"This is no secret."
Asked by Lauda if Red Bull would "pay him (Verstappen) like we do (Hamilton) if he won the world championship, Marko replied, "For Formula 1 proportions, we are on a relatively low level in terms of fixed salary.
"But we have good bonuses."