Honda opposed to hybrids in IndyCar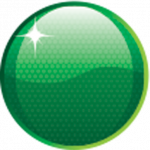 Honda Performance Development has made it known that it does not want IndyCar to follow Formula 1 down the path of hybrid engines.
With the recent contract extensions of the series' engines suppliers, Chevrolet and Honda, there have been talks about changes to the 2.2 litre twin-turbo V6 engine specification which has been the standard since 2013.
HPD team principal Alan Miller, however, is opposed to any introduction of hybrids.
"That's not what we're in favour of," he told Autosport.
"The architecture of the engine as it is now, a V6 twin turbo with small displacement, we like that, and want to keep a similar layout.
"We don't have a desire or even a marketing reason to want to put a hybrid unit on it. It comes up in discussions but I don't believe it will go that way."
IndyCar has embarked on cost saving moves in recent years, with the move to a universal aerokit for 2018 a key factor in that aim.
Miller said keeping the engines in a similar configuration is important for the series' goal.
"At the end of the day, I think the purpose of the series has to be to create great racing with super-fast cars but in a way whereby costs are kept under control," he said.
Honda was believed to have the stronger engine in 2017 but has struggled to combine that with an effective aero package in recent seasons.
It made progress this year to win seven of 17 races after only two victories in 2016.
With IndyCar now switching to a standardised aerokit, some Chevrolet drivers believe Honda will hold the edge at the start of the 2018 season.
However, Miller is quick to downplay any talk of a gap between the two engine manufacturers.
"If we're honest, in the last three years with manufacturer aerokits, it's been really difficult to assess relative engine performance," he said.
"It's so hard to eliminate the aero impact from the equation. But from the evaluations that we could make, then I'd say that we were a small step ahead at the start of this year, or since the Indy 500 in 2016.
"I think there was a closing of that gap over the course of this year.
"If there is a gap (to Chevrolet in 2018), I don't believe it's big."
"Our attitude is that we assume there's no gap and it's our job over winter to gain as much as we can. That's the only approach to take in such a competitive situation.
"With aero discrepancies now gone, it's the same for all. It comes down to engines – their power, torque and driveability – and the differences that teams can make with the limited amount of adjustments available to them."
The 2018 Verizon IndyCar Series starts with the Firestone Grand Prix of St Petersburg on March 9-11.