Formula E to 'protect' independents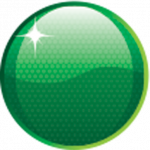 Formula E will 'protect' its privateer teams from the escalating racing budgets which an influx of manufacturers could bring to the championship.
Formula E started three years ago with 10 independent outfits.
Of those, e.dams, Abt Shaeffler, and Virgin Racing, formed some form of manufacturer partnership with Renault, Audi, and DS respectively the following season.
Jaguar arrived in 2016/17 and BMW embarked on a technical partnership with Andretti that will evolve into its factory team next season (2018/19).
At that time, Nissan will replace its alliance partner Renault at e.dams.
Some Formula E teams are off-shoots of emerging or specialist car manufacturers, like Mahindra, NIO and Venturi, while Dragon Racing and Techeetah are completely independent outfits.
Series CEO Alejandro Agag recognises the significance of manufacturer involvement in the series but insisted it was important to remain in control, with manufacturer development budgets escalating from €10million to €20-30million in two years.
"What we need to do is stick to the rules that we created," he told Autosport.
"There is one very important rule that I want to keep, which is to protect the privateer teams.
"We have many manufacturers but they may leave any time. Now we are the next big thing but who knows?
"If you want to stay in the long term, you want to protect the possibility of a privateer racing on a low budget.
"For that you create a system and rules that allow for that and you don't change that, no matter what manufacturers push."
Formula E caps the cost of manufacturer powertrains for independent teams.
This will remain in place next season, albeit with an increase from €440,000 to €800,000 for a 'ready to race' car, given the series is switching from two cars to one.
Manufacturers are asked to declare a price to supply customer teams when they register their interest in producing a powertrain, with the final cap to be decided.
Audi motorsport boss Dieter Gass believes that the series currently had a good balance and working relationship between the manufacturers but suggested that would change as more join.
"So far we have not felt any negative pressure. On the contrary, they all very positive and aligned," he told Autosport.
"No matter which way they push, we have to stay on our direction with our rules, don't change them.
"I will guarantee that we can control it. When you start from zero it's easier.
"Formula 1 is there for many, many years, people have their stake, they have managed to gain some ground, and they don't want to release it.
"All of the (Formula E) manufacturers want to win, and they are ready to put resources in, but it's different."