Ford returns as official WRC manufacturer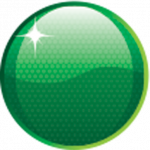 Ford has officially been registered as a manufacturer for next year's World Rally Championship in conjunction with an increase in technical support to M-Sport.
The 2017 dual championship-winning team will be known at the M-Sport Ford World Rally Team, ending Ford's five-year absence as a manufacturer.
Sebastien Ogier, who won the drivers' championship this year in a Fiesta, had made it clear that he would only stay on at the British team if Ford increased its support.
The Frenchman's re-signing was announced in late November, with the FIA's list of registered manufacturers released on Friday.
"It's great to see the Ford name back alongside M-Sport in the World Rally Championship," M-Sport team principal Malcolm Wilson told Autosport.
"We welcome the increased level of technical support from Ford Performance.
"Defending the two world titles is going to be a big job for us next year, so we're very grateful for the support from Ford."
While Ford has a long history in rallying, the US giant has not always competed officially. Previously, it stepped away from 1980 until the arrival of the RS200 in 1986, and then again in 1995.
Wilson's M-Sport team ran Ford's official involvement in the WRC from 1997 until 2012.
Following a review of its marketing activities, Ford withdrew from the WRC in 2012, and since then M-Sport has been privately funded.
The other 2018 manufacturers are unchanged with the M-Sport Ford World Rally Team up against Hyundai Shell Mobis World Rally Team, Toyota Gazoo Racing WRT and Citroën Total Abu Dhabi WRT.
The 2018 World Rally Championship starts at Rallye Monte-Carlo 25-28 January.