Ricciardo: Red Bull Racing could be 2018 favourites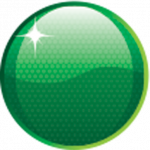 Daniel Ricciardo believes that Red Bull Racing could be favourites in the 2018 Formula 1 championship if they make a better start to the season than this year's.
The new-for-2017 regulations were expected to play into RBR's hands but its development was hampered by windtunnel correlation problems during the northern winter.
The Milton Keynes outfit improved considerably through the season, however, demonstrated by Max Verstappen's two wins coming in the last six races.
Motorsport advisor Helmut Marko even claimed that RBR had the best chassis on the grid.
"We just started off on the wrong foot," Ricciardo told Autosport. "But the rate of development has been amazing, so I'm hoping if we can start on the right foot in 2018, you would argue we would be the favourites.
"If we started with Mercedes and Ferrari (levels of performance), our development is pretty strong.
"This year we started off the train. I guess the direction they thought was going to be the right way wasn't.
"All the development was going towards this kind of aero configuration and that wasn't the way to go.
"We saw in testing our car looked very basic. Looks aren't everything but it shows that the performance wasn't there.
"We started in the wrong direction and that spiralled for the first few races and then we brought it back."
Ricciardo believes Red Bull would have been "very close" to having a championship winning car if it had got out of the blocks quickly.
"We would be in the hunt," he said. "We would have taken it to the end.
"At the start of the year, the chassis wasn't where it needed to be. So it was both (chassis and engine).
"Now our chassis has improved a lot. It's back to the scenario where it's more engine than chassis at the moment.
"The chassis is still quite hard to get going but when it does, it's very strong."