Crutchlow wanted MotoGP back at Donington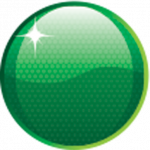 Cal Crutchlow says that he would have preferred his home grand prix to be run at Donington again rather than continue at Silverstone.
The British Grand Prix switched from Donington to Silverstone in 2010, but there was a chance that the former could have been back on the calendar when the Circuit of Wales project was knocked back for a government funding guarantee.
Instead, Silverstone's presence in MotoGP for at least another three years (to 2020) was finally confirmed during the season-ending Valencia Grand Prix weekend.
"Personally I'm disappointed, because why not go back to Donington?" said Crutchlow. "I think the other guys like Donington as well.
"I'd already spoke to Jonathan (Palmer, circuit owner) quite a bit, to Stuart Higgs (British Superbike championship director) quite a bit, but obviously it hasn't ended up happening.
"I don't know why they didn't get the deal done.
"That's nothing against Silverstone, I just think it would have been nice for a change."
Crutchlow, who won at Donington on his way to the 2009 World Supersport title, brushed off claims that circuit is too dangerous for modern MotoGP bikes as the barriers are too close to the track.
He underlined Japanese Grand Prix venue Motegi as being far more dangerous in that respect.
"If you look at when they last went there, the bikes were more aggressive than what they are now," he said.
"Probably we're able to push more now than they were then, but I know they were discussing moving the barriers back, stuff like that.
"I don't think it's too tight. If you look at Motegi, if you're talking about walls (being too close to the track) there's no comparison.
"I have a thing about Donington, I haven't ridden there for years.
"I do like it, it's a track of two halves. I would have liked to go back there."