Whincup set to see out career with Triple Eight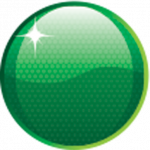 Jamie Whincup intends to stay on at Triple Eight Race Engineering for "another one or two years" beyond his current contract.
But Whincup, whose existing three-year deal is until the end of next season, has also declared that he'll retire as soon as he feels he's past his best.
The 34-year-old Melbourne-born Gold Coaster won an unprecedented seventh Virgin Australia Supercars Championship after a challenging campaign which yielded a title he described as his "greatest" and possibly his last.
Speaking with Speedcafe.com's Mark Fogarty in the latest Up Front With Foges, Whincup confirmed he wanted to remain with Red Bull Holden Racing Team for another term from 2019.
"Yeah I do, I do," he said.
However, Whincup suggested that he may not remain in the championship for many more years.
"I definitely won't go past my use-by date," he told Fogarty. "Once I get to a point where I don't feel like I'm at my peak or I'm holding up a spot for a young kid, I'll definitely get out.
"But I'm only 34 so I still feel like I can be as competitive as ever at 35, 36, 37.
"I won't go too long, (but) I'd love to do another one or two years with Triple Eight because I think it'd be silly to change now."
Whincup, who will be a 13-year Triple Eight driver by the end of his current agreement, stressed that he would not see out any new contract for the sake of it if he was not performing to standard.
"(I'm) looking forward to trying to renew my deal for at least another year or two, but it doesn't matter how long the contract is," he said.
"If I feel that I'm uncompetitive at the end of next year or the end of the year after, then I'll certainly hang the helmet up."
The sentiment echoes that of his veteran team-mate Craig Lowndes, who inked a new deal earlier this year.
Lowndes' two-year extension takes the now 43-year-old to the end of 2019, but he and team owner Roland Dane will hold a performance review at the end next year to gauge whether he runs the duration of the term as a full-time driver.
It is therefore conceivable that both Whincup and Lowndes, whose Triple Eight tenure stretches a year longer back to 2005, could retire from full-time driving at the same time or within a year of each other.
Fellow Triple Eight driver Shane van Gisbergen, currently 28 years old, is contracted until the end of 2019 after a one-year extension which was announced at the start of November.
For more with Whincup, including reflections on his seventh championship, CLICK HERE to watch the latest episode of Up Front With Foges.