Loeb part-time WRC comeback confirmed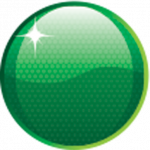 Sebastien Loeb will embark on a three-round World Rally Championship campaign with Citroen next year.
The nine-time World Rally Champion twice tested a C3 WRC this year, on both gravel and asphalt, and believes that he would still be competitive in world championship competition.
Having not entered a WRC round since the 2015 season-opening Rallye Monte-Carlo, Loeb's return will take place on the gravel roads of Rally Mexico (Round 3) from March 8-11.
The Frenchman and his co-driver Daniel Elena will also compete on Corsica's asphalt (France, Round 4) on April 5-8 and the mixed surface Rally de España (Round 11) on October 25-28.
"Everyone was pleased after the test sessions done this year – myself first and foremost – and these three appearances were the next logical step," said Loeb.
"The feeling you get in rallying is one of the most thrilling feelings I have ever experienced, and I was excited about driving one of these new WRCs (competitively). And it's nice to be able to do it in the team with which I have enjoyed so much success."
Citroen is reducing its full-time WRC line-up to two cars, with Kris Meeke contesting all 13 rounds but team-mate Craig Breen sitting out Loeb's three rallies. Khalid Al-Qassimi will drive a third C3 on selected events.
Stephane Lefebvre, Citroen's third driver in 2017, will drop back to WRC2 in the firm's new R5 car.
Loeb led in his last WRC outing in Monte Carlo before damaging a wheel.
"I don't have any expectations, I just want to enjoy myself," he said of his 2018 WRC program.
"I thought it made sense to take part in the French round, especially since I've always loved racing on tarmac, although I'm not familiar with the current route of the Tour de Corse. Spain seemed like a good option too.
"I also wanted to contest a gravel rally. We opted for Mexico, since I have good memories of racing there and the route hasn't changed too much since I was last involved in the championship."
Team principal Yves Matton said Loeb "couldn't have returned to the WRC with anyone other than us".
"Seb confirmed he has lost none of his speed and skill during the test sessions, although he is bound to be short of knowledge of the stages and time in the car, compared with the increasingly tough competition," Matton added.
Alongside his WRC appearances, the 43-year-old Loeb will also contest the Dakar Rally and World Rallycross Championship with Citroen's sister brand Peugeot.
Citroen won two rallies with Meeke in 2017 as its factory program resumed but had a difficult season overall and was last in the manufacturers' championship.
"We learned a lot during the first season with the Citroen C3 WRC and we've gathered a lot of information to help us do better in 2018," said Meeke.
"Despite a few tough moments, we managed to show our potential. We won't be taking anything for granted but by working in a relaxed and calm manner, we can achieve good things."
Matton intimated that the focus was on a drivers' title bid for Meeke rather than the manufacturers' championship.
"The aim will be to target podiums and secure some wins, but Kris can also go for position in the championship," he said.
The 2018 World Rally Championship begins in Monte-Carlo on January 25-28.