Ingall's daughters caught in violent tram incident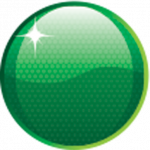 Russell Ingall has called for harsher penalties for assault after his daughters' friend was attacked when the trio alighted a Gold Coast tram.
The frightening incident occurred late last week when his daughters, aged 13 and 15 years, were set upon near a tram stop while out Christmas shopping during the day.
Footage posted online shows the friend being beaten by girls who were allegedly waiting for them at the stop.
The former Supercars driver told Nine's A Current Affair that the he was harrowed by the phone call which he received from one of his distressed daughters during the attack.
"I've done some pretty dangerous things in a race car over my time, pretty scary situations; I've never been so scared (as when) I got a phone call from my daughter who was being attacked by a group of thugs," recounted Ingall.
"The girls were absolutely traumatised," he added.
Ingall has called for harsher penalties for assaults by minors and improved security on public transport.
"These thugs just get a slap on the wrist, a suspended sentence, and they know it," he said.
"They know what they can get away with, they know as a minor they can get away with these sorts of things.
"Our judicial system is so bad in this country it's ridiculous, and it has to be changed to teach these thugs a lesson and get them off the street."
Police are investigating the incident.
VIDEO: Ingall on A Current Affair