Toyota officially confirms 2018/19 WEC campaign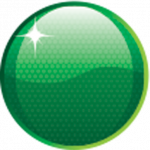 Toyota has officially confirmed that it will stay in the World Endurance Championship in 2018/19.
Toyota Motorsport GmbH (TMG) President Hisatake Murata had stated at the end of season awards ceremony in Bahrain last month that "we will be back" and "see you next year."
However, its entry in the 'superseason' had not been made official until now.
The Japanese marque was waiting for the final rules for 2018/19, which were signed off by the FIA World Motor Sport Council earlier this month, before firming up its continued WEC and Le Mans 24 Hours commitment.
"Toyota Gazoo Racing will compete in the 2018-19 WEC season after reaffirming its commitment to the development of hybrid powertrain technology through motorsport," read a statement from Toyota.
"Following the publication of the LMP1 regulations for next season, which Toyota has played an active part in defining, the team can commit to enter its TS050 HYBRID race cars for at least the 2018-19 season."
Drivers have not been announced, though TMG had already stated that it expects to head into next season with an unchanged driver line-up.
How two-time Formula 1 world champion Fernando Alonso, who tested a TS050 Hybrid last month, might be incorporated into that line-up agree a deal with Toyota for Le Mans remains unclear.
Company president Akio Toyoda explained that Toyota had decided the benefits of racing at Le Mans were still sufficient to stay in the WEC even with no manufacturer LMP1 rivals after Porsche's exit.
"It is highly regrettable that our rival in honing technologies on the roads of Le Mans has left," he said.
"Yet the WEC and particularly Le Mans still represents the optimal proving ground for achieving the goal of making cars fun for the next 100 years.
"The ever-better cars that Toyota pursues are honed and created via the extreme environment of motorsport.
"That is exactly why we will persistently engage in motorsport, without being swayed by the good and bad of economic times."
The 2018/19 season officially begins with the Prologue on April 6-7, 2018 at Circuit Paul Ricard.