Stroll aiming for lift in qualifying performance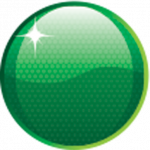 Lance Stroll has identified qualifying as his key area to work on in the 2018 Formula 1 championship.
Stroll enjoyed some impressive races in 2017, particularly a podium in the Azerbaijan Grand Prix, and trailed Williams team-mate Felipe Massa by three points at the end of the season.
However, qualifying has been the Canadian's obvious weakness, having been outqualified by Massa 17-2.
Williams chief technical officer Paddy Lowe believes Stroll's struggles in qualifying are disguising the progress he is making as a driver.
"Qualifying is not my strongest point," Stroll admitted to Autosport.
"I have had some tricky qualifying sessions but also some unlucky qualifying sessions like Suzuka, I had a red flag and got blocked so I don't count that.
"It hasn't been as strong as my race pace that's for sure because I'm still not where I want to be with the car and myself over one lap.
"I just feel like I'm still trying to understand the tyre, the car, and just get myself in the zone.
"But last time I checked, there is no reward for qualifying. Points are in the race.
"It's a big part of the weekend for sure, it helps you score points but I've scored points."
Lowe has suggested Stroll's biggest difficulty is making the step up in pace needed immediately in qualifying for the first runs in each session.
Getting on top of the tyres is something Stroll feels will help him make gains in that area.
"In the race, I feel like I'm very good at that and then when I'm pushing for one lap and I'm trying to get the most out of myself and the car, I then find it's a big limitation and it's easy to go overboard and lose a load of lap time," he said.
"But I enjoy the challenge of the tyres, I think it makes good races, it allows strategy to unfold and all that."
Regarding race pace, Stroll said he is pleased with the way he has been able to get performance out of the car.
"In the race, I really feel like I'm on top of everything, I'm really good at tyre management and I'm just really happy with the balance of the car in the race," he said.
"I feel like I can just control the race really well."