Matt Brabham lands GT4 Bathurst 12 Hour drive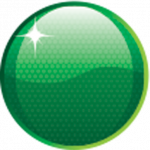 Matt Brabham will make his Mount Panorama debut in Tony Longhurst's new BMW GT4 in the 2018 Liqui-Moly Bathurst 12 Hour.
Brabham will partner previously-announced fellow third-generation racer Aaron Seton in the Class C entry.
Longhurst has been pencilled in as the other driver, but has not yet made a final call on whether he will complete the trio in the BMW M4 which will be backed by his own The Boat Works business.
The 23-year-old Brabham is set to be the third member of his family to race at Mount Panorama after his grandfather Sir Jack and father Geoff.
"I am looking forward to having my first outing at Mt Panorama and this is a terrific way to do it," said Brabham.
"I have to thank Tony for the opportunity.
"It is pretty cool to be heading to Bathurst with the group of people we have given the history of all three families separately and together over the years.
"Given Dad's history with BMW at Bathurst and professionally, it is also nice to be making my debut there with the German marque.
"It would be terrific to get a solid result on debut and use that to springboard myself into more opportunities in Australia, the US, Asia and Europe."
Sir Jack won the Bathurst 100-mile race back in 1960 in a 2.5 litre Cooper Climax in which he was clocked at 157mph (251km/h) down Conrod Straight.
The three-time Formula 1 world champion also entered the Bathurst 1000 three times, with Sir Stirling Moss, son Geoff, and Brian Muir.
He achieved a best result of sixth with the latter in 1978.
Ironically, Geoff drove a Glenn Seton-entered Ford Falcon with David Parsons to sixth place in the 1993 Bathurst 1000.
He won the Super Tourer edition in 1997 and partnered Longhurst to eighth in the 1998 Bathurst 1000 in a Falcon.
Seton is a class winner in the 12 Hour, in a MARC V8 in 2016, but the 19-year-old has not driven a GT car in his two starts in the race to date.
Longhurst made a comeback to racing in last year's edition in a BMW M6 GT3 which she shared with Mark Skaife, Russell Ingall, and Timo Glock, recording a DNF after an error by Ingall at The Dipper.
"Once this stuff is in your blood it is hard to shake it," said Longhurst, who had 'retired' again at the time.
"I am still undecided about driving or not, but it is terrific that we have created something to give a couple of young talents like Matt and Aaron the chance to have a burn around.
"Both kids are quick and wonderful young men who just have a passion for the sport.
"It will be a buzz to see the names Brabham and Seton on the side of the car and if we decide to add Longhurst or another name to that, we will see."
The Bathurst 12 Hour will be held from February 2-4.
VIDEO: Brabham, Seton, and Longhurst on the entry