Former Olympian joins CAMS board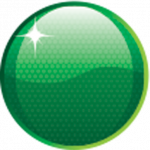 Olympian-turned-sports administrator Margot Foster AM will join the CAMS Board as an appointed director.
Foster, a lawyer by profession, will take the place of retiring director Alan Evans, who is finishing an eight-year spell in the role.
The Olympic rowing medallist and long-time sports administrator has most recently served as the chairman of Vicsport prior to her CAMS appointment, and expressed her excitement about joining the organisation.
"Motor sport is one of Australia's most popular sports and I am delighted to be joining CAMS," said Foster.
"CAMS has a significant responsibility to further enhance the sport in this country and I am looking forward to ensuring CAMS remains an industry leader."
CAMS President Andrew Papadopoulos hailed the appointment of the administrator who has worked in several sporting roles for three decades.
"Margot is a highly decorated, extremely experienced administrator who will no doubt bring strong ideas and innovation to continue the exciting work already underway," said Papadopoulos.
"I'd also like to say thank you and well done to our retiring director, Alan Evans.
"Alan has been on the Board for eight years and has made a strong mark on the sport in this country and should be extremely proud of his contribution.
"He is a strong advocate for diversity on boards and this appointment is made possible by his selflessness."
Evans also praised the appointment.
"I'm so very proud of what I achieved while on the CAMS Board and I'd like to thank all those who I have worked with during my time on the Board," he said.
"I am extremely passionate about seeing more women on Boards and as such, I was prepared to step down to ensure that a female director could join our Board.
"This is a crucial appointment for CAMS and I wish Margot all the very best in her latest appointment."
Evans will continue as chairman of CAMS' Risk Committee and as a steward.
The CAMS board comprises up to 10 members; one each elected by the six state councils, up to three appointed directors, and an independent chairman elected by the board who also serves as CAMS president.