Will Brown returns to MARC for Bathurst 12Hr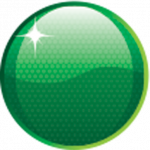 Will Brown is one of a number of drivers now named for MARC Cars Australia's campaign at next year's Liqui-Moly Bathurst 12 Hour.
Brown will again team up with Keith Kassulke and Rod Salmon in Car #91, but this time in a new-generation MARC II V8.
The trio won Class I (Invitational) in this year's edition of the Bathurst 12 Hour in a MARC Focus, beating the sister #92 MARC Focus to 17th outright in a tight finish.
Brown will arrive at Mount Panorama off the back of a strong rookie season in the Dunlop Super2 Series which saw him awarded the Mike Kable Young Gun Award.
Salmon's Bathurst 12 Hour pedigree includes outright victories in a Ralliart Mitsubishi during the race's production car era in 2008 and 2009.
The driver-line in the Donut King MARC Cars Australia entry has also been finalised, with Tony Alford, Kyle Alford, and Chad Parrish to be behind the wheel.
Tony Alford is a three-time Class C (GT4) winner (2012, 2014, and 2015) and was also second in the class in 2013.
Morgan Haber also races with MARC again after piloting the BMW M6 GT3 this year.
The Lamborghini Super Trofeo Europe driver will share one of the new MARC Cars V8s with long-time MARC driver Jake Camilleri and youngster Aaron Cameron.
Gold Coast teen Zane Goddard, who this year raced in the Formula Renault Eurocup, will make his debut for MARC Cars Australia, while 2017 CAMS Jayco Australian Formula 4 champion Nick Rowe is set for a third Bathurst 12 Hour start with the team.
South Australia-based John Goodacre and Queenslander Rob Thomson will share another MARC car.
Goodacre won the MARC class in the 2017 Australian GT Trophy Series and Thomson the SP2 class at the recent 24H COTA with MARC.
Tyler Everingham has been named alongside former British Touring Car Championship Independents Cup champion James Kaye, who has two Bathurst 1000 starts (1994, 1997 Super Tourers race) to his name.
MARC Cars Australia team owner Ryan McLeod says that his driving roster demonstrates the credibility of Formula 4 as a breeding ground, with Brown, Goddard, Rowe, and Everingham all having come through the category.
"All of the drivers we've worked with from Formula 4 are really very high level," said McLeod.
"Even though the MARC car is completely different to a junior open-wheel race car, it's easy to see the F4 graduates are very adept, and gel quickly in the new environment.
"The electronics, the corner speed, they all pick it up very quickly."
There will also be a privately-entered MARC Car for Super2 Series driver Bryce Fullwood, owner Geoff Taunton, and his regular co-driver Jason Busk.
All up there, are nine MARC Cars on the bumper entry list, including the eight entries from the factory, three of which are the new-generation cars.
MARC Cars Australia, which has already made a mammoth effort to partake in two endurance races in North America and Challenge Bathurst in the space of six race weekends, will announce more drivers within the next week.
The 2018 Bathurst 12 Hour will be held from February 2-4.