Sage Murdoch joins Australian Prototype Series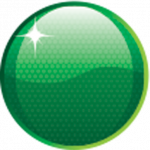 Sage Murdoch will switch from Formula 4 to sportscars in 2018 when he joins the Australian Prototype Series.
Murdoch will race the full five-round season in a Wolf GB08 for Jam Motorsport.
The Newcastle driver, who will turn 16 just prior to the opening round in mid-April, finished 12 in the 2017 CAMS Jayco Australian Formula 4 Championship in an AGI Sport entry, earning a front row start at Queensland Raceway.
Murdoch tested a Jam Motorsport West WX10 at Mallala last week.
"I am excited to be competing the Australian Prototype Series next year," said Murdoch.
"The car that I tested in was amazing. I had never driven anything so quick with so much aero and it took me two sessions to get my head around it and start setting some decent lap times.
"The team were very welcoming and were very professional when we were looking at video and data, showing me how to drive the car and what I can do differently to get the most out of it.
"My objective for next year is to finish in the top 3 and maybe do a race at Rome in the 6 hour with the Wolf Factory Team, Avelon Formula. My career objective is to make it to Le Mans or the Asian LeMans series."
CN-specification cars will join the series next year, with Jam Motorsport set to run a number of Wolf BG08 CN cars.
Jam Motorsport's Aaron Steer praised Murdoch's first-time effort in a prototype during the Mallala test.
"It was the first time Sage had driven a full bodied aero car and his first time at Mallala – he did a great job quickly getting up to speed," said Steer.
"He drove JP Drake's West and we were really impressed with his application and progress throughout the day"
"He managed to get into the 1:09s using a car setup for 'new to sportscar drivers', so we're very confident that he will be on the pace next year and Jam Motorsport will be doing what we can to give Sage the tools he needs to get the results he deserves."
The 2018 APS season opens with Shannons Nationals at Tailem Bend on April 13-15.