AMRS announces technical details for GT category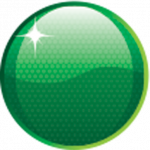 The new Australian Motor Racing Series has provided further technical details regarding its GT category.
GT Lites, which was announced along with a revision of the calendar earlier this month, will provide a home for older sportscars.
While the exact class structure has not been finalised, it has been determined that the newest eligible cars will be GT3 cars up to 2013 homologation, and the series open only to amateur drivers.
Competitors will receive a total of 200 minutes track time per round, including two 50-minute races with compulsory pit stops.
AMRS manager Wayne Williams said interest in the category has been strong since its announcement.
"Since we announced the formation of GT Lites, we have received a lot of enquiries from owners of sports cars looking for somewhere to race them," said Williams.
"In keeping with the philosophy for the AMRS as a whole, GT Lites is all about providing generous track time and national-level exposure at an affordable price.
"Along with older GT cars, there are other types of cars that will be eligible such as superseded Porsche GT3 Cup cars and other production sports cars.
"We'll be fine-tuning the class structure to come up with a fair method of ensuring that cars with similar performance can compete on a level playing field."
GT Lites will run at least a five-round calendar with a sixth, which is listed for a date not on the AMRS program, to be confirmed.
GT Lites 2018 Calendar
| | | |
| --- | --- | --- |
| Apr 6-8 | Mallala | |
| Jun 8-10 | Morgan Park | |
| Jul 7-8 | Winton | TBC |
| Aug 17-19 | Wakefield Park | |
| Oct 26-28 | Sydney Motorsport Park | |
| Nov 16-18 | Winton Raceway | |