Horner praises Verstappen's maturity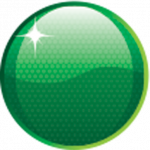 Red Bull Racing boss Christian Horner has praised Max Verstappen for the manner in which he responded to frustrating moments this year.
Verstappen was hampered by reliability problems which took away potential podiums and allowed team-mate Daniel Ricciardo to pull well clear in the championship.
Following an engine failure in the Belgian Grand Prix, Verstappen revealed pessimism about RBR's and Renault's ability to resolve their problems.
However, victory in Malaysia, which helped trigger talks that resulted in him signing a contract extension, lifted spirits and he followed that up with another win in Mexico.
Looking back at the campaign, Horner praised Verstappen's emotional security.
"I think Max has had the benefit of experience and he has just grown in experience of racing in general," said Horner. "It is easy to forget it is only his fourth year of car racing.
"And what has really impressed me this year is the way that he has dealt with some of the difficult moments. There have been quite a few of those, particularly in the summer months.
"But he has kept working hard at it, he has kept the hours up on the simulator every week and his application is first class, and obviously his ability is unquestionable."
Horner says that Verstappen has found a good balance this year between matching his car control with the right level of aggression.
"I think he has a great feel for the car, a great sensitivity to the limit of the car," added Horner. "He is a risk taker, but not irresponsible risk – calculated risk. And he has a fighting spirit within him which is exciting to watch."
When asked if Verstappen had learned to calm down, after costly clashes with Ricciardo in Hungary and Felipe Massa in Monza, Horner said that he had no complaints about the way he performed.
"The moves in Hungary or Monza were the only two mistakes he has made this year," he said.
"There is a fine line between hero and villain. Overall he has driven well and I think both drivers have done a first class job this year."