Marko: Kvyat more talented than Hartley or Gasly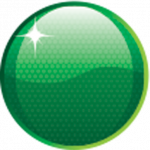 Red Bull Formula 1 adviser Helmut Marko believes that Daniil Kvyat had more natural talent than Brendon Hartley or Pierre Gasly but "lost his speed."
Kvyat was ultimately replaced by both drivers at Scuderia Toro Rosso dumped from Red Bull's motorsport program altogether.
He had first been benched in favour of Gasly at the Malaysian Grand Prix but returned two races later for the United States Grand Prix due to Carlos Sainz Jr's move to Renault and Gasly's unavailability that weekend.
However, Hartley got the nod from STR for the rest of the season and ultimately 2018 also.
Asked if he thought Kvyat had more talent than Gasly and Hartley, Marko told Autosport, "Yes, I completely agree. Unfortunately, he just showed it in his first year with Toro Rosso and in his first year with Red Bull Racing.
"After that his performance drastically went down. He had brake and tyre issues, that (Daniel) Ricciardo didn't have.
"In short, something happened to him mentally. He lost his speed and his ease. We don't know (what it was).
"We tried many things, but his speed just wouldn't come back. Unfortunately, we have no idea what happened.
"There were also too many accidents at the start of a race, and he didn't react too well to it either.
"He retreated into his shell and didn't want anybody to tell him what to do."
Red Bull backed Kvyat from a junior career in which he won Formula Renault Alps and GP3 titles then in 2014 brought him into F1 with STR.
He was moved up to Red Bull Racing after a single season when Sebastian Vettel's move to Ferrari created a vacancy alongside Ricciardo, but was then demoted back to STR to make way for Max Verstappen four races into 2016.
"It's sad, because I remember GP3 in Monza and Spa where he completely outperformed the competition," added Marko.
"At Toro Rosso there was also one race where he started from behind and made his way through the field (2014 Italian GP).
"He was attacking (Kimi) Raikkonen when his brakes failed. He had some sensational races."
Kvyat remains in contention for the second 2018 Williams F1 seat but is only a back-up option if the team's likely deal with Sergey Sirotkin is not completed.