Verschoor to return to Toyota Racing Series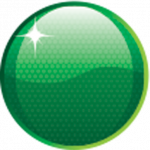 The Dutch teen who finished third in this year's Castrol Toyota Racing Series will embark on a second campaign in New Zealand in early-2018.
Richard Verschoor, who turns 17 years old today, will take on a second season in TRS having come up only 12 points short of champion Thomas Randle in 2017, switching to the M2 Competition team.
"I'm really happy to join M2 Competition for my second season in the Toyota Racing Series," said Verschoor.
"Last time I was extremely close to winning the championship, so I can't wait to go for the win again this year."
Verschoor won three races in the 2017 TRS, in which he was the youngest driver.
He then returned to Europe and finished ninth in Formula Renault Eurocup with a best result of a podium during the final round in Barcelona, as well as taking a race win during a part campaign in Formula Renault Northern European Cup.
Verschoor will also line up in Formula Renault Eurocup in 2018.
The 2018 Toyota Racing Series commences at Ruapuna Park in Christchurch on January 12-14.