VIDEO: Speedcafe owner launches autobiography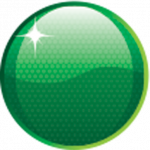 Speedcafe.com owner Brett 'Crusher' Murray has launched his autobiography with a lunch event on the Gold Coast.
'Crusher' has put his thoughts and hilarious motorsport memories from a three-decade-plus media career into the book, which he has released in the week of his 50th birthday.
The book was officially launched in front of 180 guests including family, friends, colleagues, clients and high profile sporting and business celebrities, many of whom have been clients of Murray's BAM Group of companies, at the Southport Yacht Club.
The lunch was also attended by some of motorsport's greats including multiple Bathurst 1000 winners Dick Johnson, Russell Ingall and Tony Longhurst, two-time Australian touring car champion Glenn Seton as well as leading Supercar team owners Roland Dane and Ryan Story.
"The response to the book and the launch has been quite humbling really," said Murray.
"I have had several people from totally different aspects of my life read it and provide honest assessment and so far the feedback has been tremendously encouraging.
"My mates and colleagues had been bugging me for sometime to write a book before all the stories went down in a plane crash, so here it is.
"It is a mish-mash of crazy stuff, but hopefully we have managed to weave it all together so it flows and is entertaining."
CLICK HERE to find out more and purchase the book.