Bathurst 12 Hour reveals bumper 2018 entry list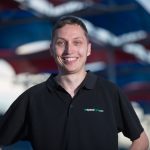 Organisers have revealed a star studded provisional entry list of 60 cars for February's Liqui-Moly Bathurst 12 Hour.
A total of 31 GT cars representing some of the biggest teams in the world of GT3 racing will contest the Mount Panorama endurance race from February 2-4, with 13 marques to feature across all classes.
Audi will have 10 R8 GT3s take to the grid including the top European outfit WRT, who will enter two cars, alongside six from Audi Sport Customer Racing Australia.
It is expected a host of factory drivers from the German marque will once again feature.
The famous BMW Team Schnitzer will make the trip to Australia with a M6 GT3 alongside a BMW Team SRM entry.
Earlier this week, it was announced that Steven Richards will rejoined by Timo Glock and Philipp Eng in one of the SRM entries.
Highly successful Porsche squad Manthey Racing will field a 911 GT3R for Dirk Werner, Romain Dumas, and Frédéric Makowiecki.
A further two GT3Rs have been confirmed from American teams Competition Motorsports and Black Swan Racing.
McLaren will have three cars on the grid including an 650S entered by Australian-based Objective Racing.
As previously reported, Bentley will once again operate a two car attack as it bids farewell to its first generation Continental GT3 at the event.
Mercedes will have an increased offering of six cars entered by Scott Taylor Motorsport, British team Strakka Racing, Australian GT driver Mark Griffith and a yet to be named outfit.
Strakka Racing confirmed this morning that Prodrive Supercars driver Cameron Waters will drive one of its AMG GT3s.
The grid will also be populated by three Lamborghinis.
However, defending winners Maranello Motorsport are missing from the list having taken out this year's race with a Ferrari 488 GT3 piloted by seven-time Supercars champion Jamie Whincup, Craig Lowndes and Toni Vilander.
The only Ferrari representative is the New Zealand based Trass Family Motorsport 458 GT3.
Meanwhile, 2015 winners Nissan are a notable omission from the grid after fielding two factory backed GTR GT3s this year.
Also missing from the entry list is the Walkinshaw Racing Porsche that took out the Class A amateur honours this year.
Five Porsche 911 GT3 Cup Cars will battle it out for Class B honours, while Class C GT4 will see 13 cars go head-to-head.
Four of the brand-new BMW M4 GT4s are entered – including one from the USA – while the same number of Ginettas will contest the race representing the local arm of the brand.
Two KTM X-Bows and three Porsche Cayman GT4s round out what is a highly anticipated class battle.
The Invitational class is now 11-strong and includes three of the new MARC II racers alongside six of the existing cars, plus the two Daytona Sportscars entries.
"We are very pleased with the entry list and the depth of competition in every class," said Event Director John Casey.
"The spread between outright and BRM Chronographes Pro/Am contenders in class A is pleasing and will see fantastic competition for both trophies within the GT3 class.
"Meanwhile the growth in the GT4 class mirrors the evolution of the category on a global stage.
"That class will be a serious highlight next February with each brand having several potential winners.
"Entries remain open for a day and we are expecting a few high-profile additions to the current list before the final grid is settled."
Following withdrawals, both pre-event and during practice and qualifying, 52 cars started the 2017 Liqui-Moly Bathurst 12 Hour.
Entries close at 1700 today.
Provisional Liqui-Moly Bathurst 12 Hour Entry List
| | | | | |
| --- | --- | --- | --- | --- |
| 1 | A | International Motorsport | Audi | R8 LMS |
| 2 | A | Industrie Racing | Audi | R8 Ultra LMS |
| 3 | A | Audi Sport Customer Racing | Audi | R8 LMS |
| 4 | A | Audi Sport Customer Racing | Audi | R8 LMS |
| 5 | A | Audi Sport Customer Racing | Audi | R8 LMS |
| 6 | A | Audi Sport Customer Racing | Audi | R8 LMS |
| 7 | A | Audi Sport Customer Racing | Audi | R8 LMS |
| 8 | A | Audi Sport Customer Racing | Audi | R8 LMS |
| 9 | A | WRT | Audi | R8 LMS |
| 10 | A | WRT | Audi | R8 LMS |
| 11 | A | Bentley Team M-Sport | Bentley | Continental GT3 |
| 12 | A | Bentley Team M-Sport | Bentley | Continental GT3 |
| 13 | A | BMW Team SRM | BMW | M6 GT3 |
| 14 | A | BMW Team Schnitzer | BMW | M6 GT3 |
| 15 | A | BMW Team SRM | BMW | M6 GT3 |
| 16 | A | Trass Family Motorsport | Ferrari | 458 Italia |
| 17 | A | Lago Racing | Lamborghini | Gallardo R-EX |
| 18 | A | Safe-T-Stop | Lamborghini | Gallardo GT3 |
| 19 | A | Trofeo Motorsport | Lamborghini | Hurracan |
| 20 | A | Objective Racing | Mclaren | 650S GT3 |
| 21 | A | YNA Autosport | Mclaren | 650S GT3 |
| 22 | A | YNA Autosport | Mclaren | 650S GT3 |
| 23 | A | Scott Taylor Motorsport | Mercedes | AMG GT GT3 |
| 24 | A | Scott Taylor Motorsport | Mercedes | AMG GT GT3 |
| 25 | A | Nineteen Corp P/L | Mercedes | AMG GT GT3 |
| 26 | A | Mercedes-AMG Team Strakka Racing | Mercedes | AMG GT GT3 |
| 27 | A | Mercedes-AMG Team Strakka Racing | Mercedes | AMG GT GT3 |
| 28 | A | To Be Announced | Mercedes | AMG GT GT3 |
| 29 | A | Manthey-Racing | Porsche | 911 GT3 R |
| 30 | A | Competition Motorsports | Porsche | 911 GT3 R |
| 31 | A | Black Swan Racing | Porsche | 911 GT3 R |
| | | | | |
| 32 | B | Team Carrera Cup Asia | Porsche | GT3 Cup |
| 33 | B | On Track Motorsport | Porsche | GT3 Cup |
| 34 | B | Grove Motorsport Pty Ltd | Porsche | GT3 Cup |
| 35 | B | DRM TeamWrightlands | Porsche | GT3 Cup |
| 36 | B | Wall Racing | Porsche | GT3 Cup |
| | | | | |
| 37 | C | BMW Team SRM | BMW | M4 GT4 |
| 38 | C | Baigent Racing Ltd | BMW | M4 GT4 |
| 39 | C | Boat Works Racing | BMW | M4 GT4 |
| 40 | C | To be announced – USA | BMW | M4 GT4 |
| 41 | C | Ginetta Australia | Ginetta | Ginetta GT4 |
| 42 | C | Ginetta Australia | Ginetta | Ginetta GT4 |
| 43 | C | Ginetta Australia | Ginetta | Ginetta GT4 |
| 44 | C | Ginetta Australia | Ginetta | Ginetta GT4 |
| 45 | C | M Motorsport P/L | KTM | X-Bow GT4 |
| 46 | C | KTM / M Motorsport | KTM | X-Bow GT4 |
| 47 | C | Brookspeed International Motorsport | Porsche | Cayman GT4 CS |
| 48 | C | Brookspeed International Motorsport | Porsche | Cayman GT4 CS |
| 49 | C | Prosport Performance GABH | Porsche | Cayman |
| | | | | |
| 50 | I | Daytona Sportscars | Daytona | Coupe |
| 51 | I | Daytona Sportscars | Dodge | Viper |
| 52 | I | MARC Cars Australia | MARC | Focus V8 |
| 53 | I | MARC Cars Australia | MARC | Mazda V8 |
| 54 | I | MARC Cars Australia | MARC | Mazda V8 |
| 55 | I | MARC Cars Australia | MARC | Mazda V8 |
| 56 | I | MARC Cars Australia | MARC | Mazda V8 |
| 57 | I | Geoff Taunton | MARC | Focus V8 |
| 58 | I | MARC Cars Australia | MARC II | V8 |
| 59 | I | MARC Cars Australia | MARC II | V8 |
| 60 | I | MARC Cars Australia | MARC II | V8 |