Analysis shows Massa could have won in Baku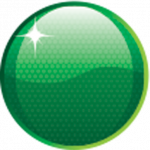 Analysis of the the Azerbaijan Grand Prix has shown that Felipe Massa could have won a race in his final Formula 1 season.
Williams technical chief Paddy Lowe believes, were it not for a damper failure, Massa would have emerged triumphant ahead of Daniel Ricciardo.
Massa suffered the failure shortly after a red flag period, having climbed from ninth to third in the opening part of the race.
At the restart, the Brazilian ceded position to eventual race winner Ricciardo as he began plummeting down the order prior to his eventual retirement.
While several drivers claimed they could have won the race without issues, Lowe believes Williams' analysis shows Massa would have done it.
It would have been his 12th victory and first since the 2008 Brazilian Grand Prix, where he lost the championship to Lewis Hamilton.
"After Baku, which was a pretty eventful race, there were a lot of people that came up to me afterwards and said we could've won that race if only," Lowe told Autosport.
"I analysed it and I don't actually agree with most, but I definitely agreed with the Felipe scenario.
"If only we hadn't let him down with a car failure, he absolutely would've won that race.
"It's such a shame that in his final year, we denied him that victory.
"Everybody's gutted about that, but that's the story of motorsport sometimes."
Lowe said Massa was a "fantastic" driver to work and has been a "tremendous support" to Stroll.
"I've obviously seen him from a distance for many many years and admired his driving, particularly in 2008 when he was a great competitor to Lewis [Hamilton].
"I was with McLaren at that time, and as we know he was briefly world champion, so he is a world champion class driver and it's been great to work with him for this year, and get to know him as a person as well.
"He's a fantastic guy. There's nobody in the paddock that isn't a friend of Felipe and he's great fun to work with because he's always happy and that's not actually the case with all drivers.
"He's a really solid driver and dependable – that's absolutely what we needed in particular with a rookie in the other side of the garage.
"He's been a tremendous support to Lance, and giving him a lot of guidance along the way, which is to really be admired and respected.
"That's the kind of driver he is."