Hamilton hopes to battle Alonso for 2018 title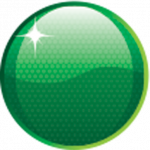 Formula 1 world champion Lewis Hamilton hopes to battle with Fernando Alonso for next year's title after McLaren's off-season switch from Honda to Renault power.
The duo were team-mates at McLaren in 2007, Hamilton's rookie season, before Alonso left the team after a single season to join Renault.
Their relationship at the time was famously tempestuous, though has improved in the years since.
While Hamilton left McLaren for the 2013 season, Alonso rejoined the team in 2015 but has suffered with an uncompetitive Honda engine.
The pair battled for ninth at the end of this year's Mexican Grand Prix as Hamilton recovered from first-lap damage, and the 2017 world champion wants more of that next season.
"I had a great battle with Fernando earlier this year, towards the end of this season," said Hamilton.
"I'd love to have more battles with him on a much more level playing ground.
"They've had such a difficult time. Given that I grew up with McLaren from 13, I go through qualifying and I always look to see where Fernando is, I always look to see where they are and am watching their progress.
"There's just a natural place in my heart for them, because I achieved a huge amount with them.
"I really, really hope next year is a successful year for them, I really hope we are battling with them because McLaren deserve to be at the front.
"I hope with this new power unit they're there with us.
"I hope we have another incredible world champion up there with us fighting for the world championship."
Alonso has not won a race since the 2013 Spanish GP with Ferrari, and scored just three top-five finishes during the past three seasons with McLaren-Honda.
Though McLaren is now led by Zak Brown following major management changes ahead of the 2017 season, Hamilton said he will always associate the team with former boss Ron Dennis.
"It's a fantastic team with incredible history," said Hamilton. "I'm incredibly proud of what Ron did with that team.
"It doesn't matter who takes over, for me it's always Ron's team."