Wolff says Wehrlein 'deserves' to be in Formula 1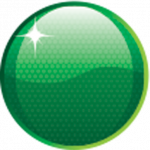 Mercedes motorsport boss Toto Wolff has declared that Pascal Wehrlein "deserves" to be in Formula 1 amid doubts he will be on the grid next year.
Wehrlein has been replaced at Sauber by Ferrari junior Charles Leclerc and it appears likely that the last remaining drive in the championship, at Williams, will go to Sergey Sirotkin.
Mercedes is now looking at where to place its protégé in 2018.
"Pascal is in a difficult position because there is not really an open spot for next year if Williams's door closes," Wolff told Autosport.
"He deserves to be in Formula 1, he is a very good driver.
"On track his performance was exceptional, and for many other reasons that go much beyond the driving the doors haven't opened like we would have hoped.
"But I think he has the potential of being a successful Formula 1 driver."
Despite the difficulties in finding Wehrlein a seat, Wolff said he is happy with the performance of the Mercedes' junior program, which also features Force India racer Esteban Ocon and its likely 2018 reserve George Russell.
"Our target is to identify the next Lewis Hamilton and that is not an easy task because he's just on an incredible level," said Wolff.
"The decision that we have taken is that we want very fast and experienced drivers in the car.
"Mercedes is not the place where you learn, you need to be pretty complete when you join us.
"So far I am happy with the program, how it is going and who knows maybe in two or three years we will have the next junior driver in a Mercedes who has made his way up from Formula 4, Formula Renault like George or Esteban did.
"Esteban has a seat in Force India and is somebody that is a hot asset in F1 as many teams have expressed interest.
"George is just at the beginning of his F1 journey, he has achieved our joint goal which is to win the GP3 championship.
"Now let's see how he goes in Formula 2 next year.
"His testing (with Force India) was very good but it is very early as he needs to earn the right to be in a Formula 1 car and this is when the serious business starts."