Skoda signs 17-year-old for 2018 WRC2 season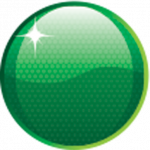 The 17-year-old Kalle Rovanpera will become the youngest factory driver in the World Rally Championship when he suits up for Skoda in WRC2 next year.
Skoda will field an extremely youthful line-up with Rovanpera joining 21-year-olds Ole Christian Veiby and Juuso Nordgren.
Pontus Tidemand, who won WRC2 this year, stays with Skoda but is likely to work on sister marque Volkswagen's development program for its Polo GTI R5 later in the year.
Jan Kopecky will also continue to drive a factory Fabia.
Skoda celebrated its 2017 success at a press conference in the Czech Republic on Tuesday, where motorsport director Michal Hrabanek said, "We are happy to keep Pontus Tidemand and Jan Kopecky in the team.
"Our youngsters Ole Christian Veiby and Juuso Nordgren already proved their talent. A new and equally talented addition to our team is 17-year-old Kalle Rovanpera."
Rovanpera had been choosing between Skoda and M-Sport for his 2018 R5 program.
He signed off on his time in the Ford with victory at the Memorial Bettega event in Italy last weekend.
During Tuesday's press conference, Skoda Auto CEO Bernhard Maier also underlined that Skoda's rallying future was secure.
"2017 will go down in Skoda's history as the most successful year in motorsport and business ever," he said.
"This is a huge achievement for our team, which the whole company can be proud of.
"Motorsport has been part of Skoda Auto's DNA for 116 years. We are going to continue this tradition in the future."
On top of Tidemand's WRC2 title, Skoda driver Gaurav Gill won the Asia Pacific Rally Championship and Kopecky took another Czech crown, one of 14 national titles won with Skoda machinery around the world.
Next year Skoda is expected to run a similarly mixed program led by WRC2 and the APRC.