MotoGP names supplier for new electric series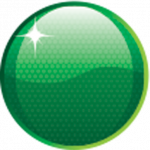 Dorna has announced the supplier for the FIM Moto-e World Cup, which will commence in 2019.
The all-electric series will support selected rounds of the MotoGP World Championship, giving motorcycling its Formula E equivalent.
Italian firm Energica will supply a tuned version of its Ego street bike to teams, having beaten Belgian constructor Sarolea to win the contract.
Energica claims that the Ego produces 145bhp and is limited to a top speed of 150mph (241km/h).
"The FIM Moto-e World Cup is a new and exciting project for Dorna, and it makes us very proud to announce Energica will be the supplier in this new venture," said Dorna CEO Carmelo Ezpeleta.
"We believe in excellence, quality and performance and we cannot think of a better collaborator with whom to launch the FIM Moto-e World Cup.
"Energica are an industry-leading and innovative company and we look forward to the incredible spectacle of electric-powered racing together."
Michelin MotoGP technical boss Nicolas Goubert is to leave the French company to work as the executive director for the Moto-e World Cup.
A grid of between 15 and 20 bikes is expected for the inaugural season, with races lasting around 10 laps.