F1 tyre compounds confirmed for first three races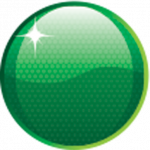 Pirelli has announced which tyre compounds will be available to Formula 1 teams for the first three races of the 2018 season.
While there will be seven dry-weather tyre compounds next year, teams will continue to have three to choose from each race.
In Australia, those three will be the soft (yellow sidewall), supersoft (red), and ultrasoft (purple).
Round 2 in Bahrain will feature the medium (white), soft, and supersoft, while Round 3 in China is the medium, soft, and ultrasoft.
The new hypersoft and superhard compounds will therefore not debut until later in the season.
The requirement to save the softest available tyre compound for Q3 remains next year, though drivers who make the final phase of qualifying will be issued a replacement set of tyres.
The Rolex Australian Grand Prix will kick off the season from March 22-25.