DesmoSport Ducati confirms Bayliss ASBK return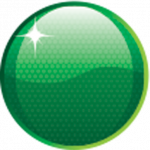 The DesmoSport Ducati team has confirmed that Troy Bayliss will make a racing comeback in next year's Australian Superbike Championship.
As broken earlier today by Speedcafe.com, Bayliss will embark on a full-season campaign in the domestic championship, nine years after he first retired from full-time riding.
The three-time World Superbike champion will ride for the factory-supported team which he co-owns, as he seeks to win the national championship for the first time.
Bayliss declined the chance to stand in as an injury replacement for Callum Spriggs partway through this year, but says he felt compelled to return shortly after.
"It was a situation we first considered when Callum was injured," recalled Bayliss.
"Obviously, it was a big call and it didn't quite feel right at the time.
"Since then, I have tested the bike and completed a lot of miles both in practice and racing the 300 class.
"Initially, I did want to see another young guy on the bike but after I rode it, I felt that I needed to contest the championship and try and win myself the elusive Australian Superbike title.
"I definitely feel like I have some unfinished business.
"I have a bit of work to do in terms of fitness but after testing the bike and running it at the Adelaide Motorsport Festival I feel I am definitely up to the task."
The 49-year-old's comeback has the support of Ducati Australia & New Zealand.
"We're naturally all super excited that Troy has decided to race again on a Ducati Superbike and in the ASBK for 2018," said CEO Warren Lee.
"When he was racing in the World Championships and since returning to Australia, Troy has always been such a great ambassador for Australia and our motorcycle sport and industry.
"His passion for motorcycling and 'putting back in' attitude is why he is Australia's and one of the world's most popular and liked riders.
"I'm sure everyone can't wait to see him back out there racing next year in the ASBK with the DesmoSport Ducati Team on board the beautiful Panigale R Final Edition."
Bayliss' first formal appearance is set to be the Official Pre-Season Test at Phillip Island on January 30-31, followed by the opening round in support of World Superbikes at the same circuit on February 22-25.