Wolff wants 'disruption' between Mercedes drivers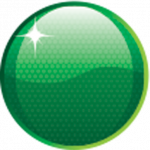 Toto Wolff wants greater competitive tension between his Mercedes drivers in 2018.
Lewis Hamilton and Valtteri Bottas enjoyed a good relationship in their first season together, a departure from three years of acrimony between Hamilton and Nico Rosberg.
Wolff wants his drivers to be genuinely pushing each other for the championship next year, even if such competition does raise tensions between them.
"I don't think we need to avoid a stressful situation," said the Mercedes Formula 1 boss.
"We need to acknowledge that, if two team-mates can fight for race wins and a championship, that this will be a rivalry.
"And we need to be conscious and acknowledge that that is the case.
"We are not trying to build a new family here, we want to be the most effective racing team, and an effective racing team needs stress, needs tension, needs disruption as much as it needs calmness and a positive attitude and mindset.
"But like everywhere in life you want to have the mix of both, probably the recipe for success."
Wolff praised Bottas for turning his 2017 season around, ending the year with pole position in Brazil and victory from pole in a straight fight with Hamilton in Abu Dhabi, after a difficult run of races prior to the summer break.
"The best ones are the ones that recover from bad moments," he added.
"Maybe in a few years we will look back and say this was an important moment for his racing.
"The only thing we can do as a racing team is to stay transparent and fair to both of them, support them where we can, but eventually they are alone in the car, and Valtteri pulled himself out of it."
Wolff said that heading into the winter on the back of a victory was the perfect scenario for Bottas.
"(It was) very important, because he had a very strong qualifying session and a very strong race that he was in control of all the time, fair and square racing between him and Lewis," he said.
"Carrying positive momentum with the race win through the winter, after a difficult time, is probably for him just what the doctor ordered.
"He's a hard Finn. I could never see, visually, that it was impacting him – he said that, but I think with the strength of his character, he crept back.
"And every race, there was better performances. In Brazil the qualifying was good, the race less so, but he knew that, and then he delivered an exceptional weekend in Abu Dhabi."