No changes to AORC maximum engine capacity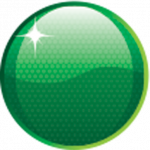 CAMS has ruled out any changes to engine capacity allowances in the next two seasons of the BFGoodrich CAMS Australian Off Road Championship.
According to a statement from the governing body, competitors were wary of an increase in costs if greater engine capacities were to be allowed.
"CAMS consulted widely with those involved in the sport, asking whether vehicles with a larger engine capacity should be eligible for next year's Championship and beyond," read the statement.
"The feedback we received suggested competitors would face significant costs if any technical change was implemented in such a short timeframe."
CAMS also says that promoters of each of the three AORC rounds backed the decision.
While there will be no change during the 2018 and 2019 seasons, CAMS will review the matter with a view to making a decision for 2020 by mid-2018.
The 2018 Australian Off Road Championship begins with the St George 399 in Queensland on May 4-6.