Mercedes-Benz Australia joins Speedcafe.com's Platinum Partner group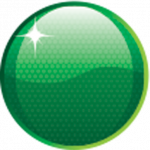 The inventor of the automobile, Mercedes-Benz, has joined Speedcafe.com's quality list of Platinum Partners.
Mercedes-Benz will be the permanent presenting partner of Speedcafe.com's successful GT News category and will take ownership of the site's 2018 Bathurst 12 Hour coverage.
The company will promote its passenger vehicles through the partnership, with a firm emphasis on AMG performance Cars.
There will also be a focus on other retail products and services with exclusive incentives for the Speedcafe.com readership, according to Mercedes-Benz Australia/Pacific, Manager, Public Relations and Product Communications, Jerry Stamoulis.
"Mercedes-Benz has such a rich history in motorsport and it is only natural for brand to become a part of the Speedcafe.com Platinum Partner group," said Stamoulis.
"We have enjoyed watching the growth of Speedcafe.com and respect its commitment to providing the fans with a quality product that is now recognised, not only in Australia and New Zealand, but globally.
"We will be using our association to engage with the fans through our commitment to GT Racing in Australia, the Bathurst 12 Hour and our other partnerships around the world.
"We are already enjoying the enthusiasm of the Speedcafe.com team and look forward to working with them to produce some exciting initiatives for its ever-growing readership."
Today's announcement comes as Speedcafe.com heads towards another record year.
Speedcafe.com creator and owner, Brett 'Crusher' Murray, said that Mercedes-Benz was a 'first class' addition to the Platinum Partner group and would play a valuable role in the site's continued growth.
"When it comes to motoring and motorsport there are few bigger or more respected names than Mercedes-Benz and the AMG brand," said Murray.
"The addition of Mercedes-Benz to our partner list is cohesive with our mantra of working with quality brands and people who have a genuine passion for motorsport and its fans.
"We are delighted that Mercedes-Benz has acknowledged the position of Speedcafe.com in the marketplace and we are already working on some exciting concepts which will continually add to the fans' experience.
"Their investment will help Speedcafe.com remain 'First, Fast and Free' for our readers. In return all we ask is that our loyal readers seriously consider the products of our partners when in the market place."
Mercedes-Benz joins a committed group of globally-recognised brands as a Platinum Partner including ARMOR ALL, Castrol EDGE, Dunlop, Gearwrench Tools, PIRTEK Fluid Systems, Supercheap Auto, Apex Replicas, Preston Hire, Jobstop.com and Vortex Premium Fuels.
For more information on Mercedes-Benz and AMG visit www.mercedes-benz.com.au.